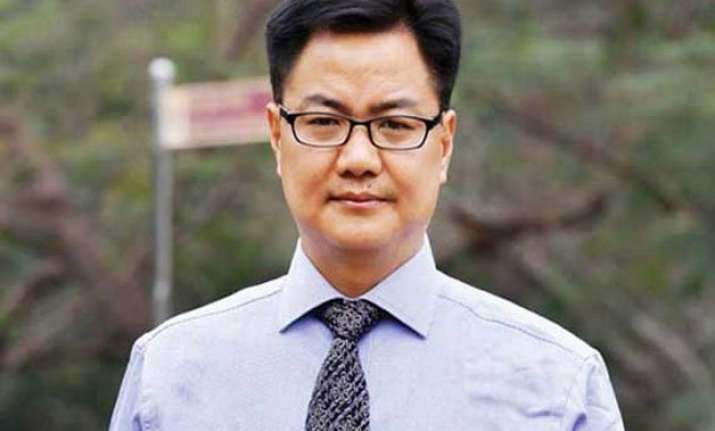 New Delhi: The government today said that the "sensitive matter" of the files pertaining to Netaji Subhash Chandra Bose should not be politicised even as it maintained that it was the previous government which was responsible for the leak which has triggered a controversy.  
"We should not make a political issue out of this situation. We have to deal with and understand the subject effectively after going through entire facts. It is a sensitive matter," Minister of State for Home, Kiren Rijiju, told reporters on the sidelines of a function here.  
He said that whatever partial declassification has been done vis-a-vis the files pertaining to Netaji, it was done by the previous government.
"Whatever leak was there, it was done during the earlier government's rule. There is no question of us leaking certain points to the press, thereby demeaning the national icons," he said.
On the issue of snooping on close relatives of Netaji, the minister said that the Mukherjee Commission report is an elaborate document which it will take time to review.  
Asked whether the Centre was considering declassification of the report, the minister said, "I cannot say anything about that, but I can only say that whatever is in the public interest will definitely be classified and made known."