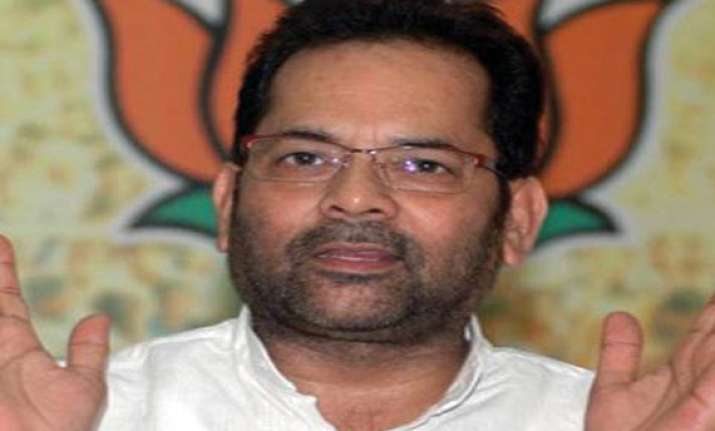 New Delhi: BJP vice-president Mukhtar Abbas Naqvi Monday said that a solution needed to be found to the Ram temple issue within the constitutional framework.
Interacting with women journalists at India Women's Press Corps (IWPC), Naqvi said also tried to shift responsibility of Babri mosque demolition in 1992 to then ruling Congress central government, saying it was responsible for monitoring the mosque site.
"No one should have a problem if a solution is found within the constitutional framework. The matter is presently sub judice, but it should be solved, not delayed," said Naqvi.
Asked if the demolition of Babri mosque was in the constitutional framework, he said: "Ask this question to Congress - those who were the custodians of the site."