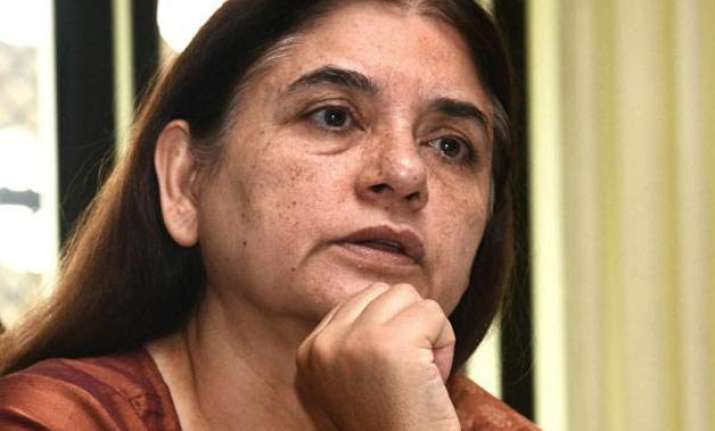 New Delhi:  With the government set to undertake a campaign to map unregistered childcare homes, union Minister for Women and Child Development Maneka Gandhi on Tuesday urged the states to take action to check illegal adoptions in their respective jurisdictions.
"Though the current Juvenile Justice Act, 2000, does not propose any penal provision for violation of non-registration of childcare institutions, we may proactively identify such institutions; a criminal case can be initiated against such agencies for illegal detention or confinement of children," the minister said.
"Your proactive stringent action against few such unauthorised agencies in your states will force all to comply," Gandhi said.
The states should also proactively undertake multi-media campaigns to check illegal adoptions and promote legal ones, she said while addressing representatives of women and child development departments from the states at 'National Familiarisation Programme for States, Union Territories on New Adoption Guidelines' in the national capital.
The minister said the new guidelines for adoption have become operational for transparency in the adoption system, and aimed to increase the number of adoptions to at least 20,000 by next year.
On the reported rampant illegal adoptions from hospitals, maternity homes, and IVF centres, the minister said such informal adoptions compromise the rights and safety of the children.
However, this practice could be curbed by making them partners in our endeavour, she said.
"It is shocking that there are less than 800 normal adoptable children and almost equal number of children with special need in 411 recognised adoption agencies as of date, while there are almost 9,000 parents registered to adopt children," Maneka Gandhi said.
The minister said the number of adoptions remained between 4,000 and 5,000, which is 'inexplicably low' in comparison to the magnitude of children without parental care.
However, for the new system to work effectively, it is important to register all childcare institutions, build the capacity of District Child Protection Units (DCPUs) and connect them through Internet, the minister said.
Ministry Secretary V. Somasundaran said it would undertake a two-month campaign from September to map unregistered childcare homes.