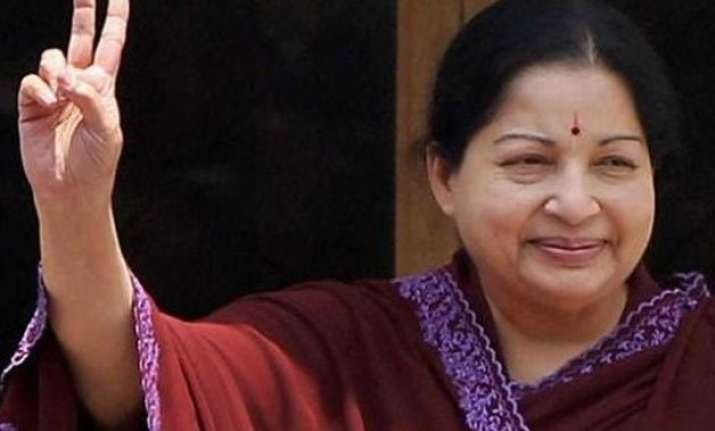 Bengaluru: Karnataka government yesterday said it would take "some more days" to decide on filing an appeal in the Supreme Court against acquittal of former Tamil Nadu Chief Minister Jayalalithaa in the disproportionate assets case as the relevant files had to be studied.
"It (government) will take some more days to decide on filing an appeal in the Supreme Court against the Jayalalithaa verdict," Law and Parliamentary Affairs Minister T B Jayachandra told PTI, as exactly a week lapsed after the Karnataka High Court gave a clean chit to the AIADMK chief and three others clearing them of "all charges" in the case.
Jayachandra said Special Public Prosecutor B V Acharya, the state law department and Advocate General Ravivarma Kumar, have submitted the files pertaining to the verdict and it would take four to five days to study it.
"The SPP, Advocate General and the state law department have submitted the files pertaining to Jayalalithaa verdict.
I need four to five days to study the files. It is voluminous."
Asked if it was necessary for the issue to be discussed in the state cabinet, he said, "I will take a decision on it too after studying the files."
Soon after the verdict that had paved the way for Jayalalithaa's return as Chief Minister, Acharya had advised Karnataka Government to file an appeal in the Supreme Court, saying it was a "fit case" to do so. He had, however, said the ball was now in the government's court.
After the verdict on May 11, Acharya had said the prosecution had been "seriously prejudiced" in the case as the state of Karnataka and SPP appointed by it were denied an opportunity to convince the High Court through oral arguments.
Acharya, who was re-appointed SPP by Karnataka Government after the apex court held as "bad in law" the appointment of Bhavani Singh to the post by Tamil Nadu, had submitted written submissions seeking rejection of Jayalalithaa's appeal.
He had also said the High Court verdict acquitting the former Chief Minister had "glaring arithmetical error" relating to her disproportionate assets.
Chief Minister Siddaramaiah has said his government had nothing to do with either AIADMK or DMK and it would take a "legal decision" on filing an appeal in the Supreme Court.
Karnataka is the sole prosecuting agency in the case.
The verdict came on appeals by Jayalalithaa and her close aide Sasikala Natarajan and two of the latter's relatives against the judgment of the Special Court Judge John Michael
D'Cunha, who, in September last, had awarded four years jail term to them. He had also slapped a fine of Rs. 100 crore on Jayalalithaa and Rs. 10 crore each on three others.