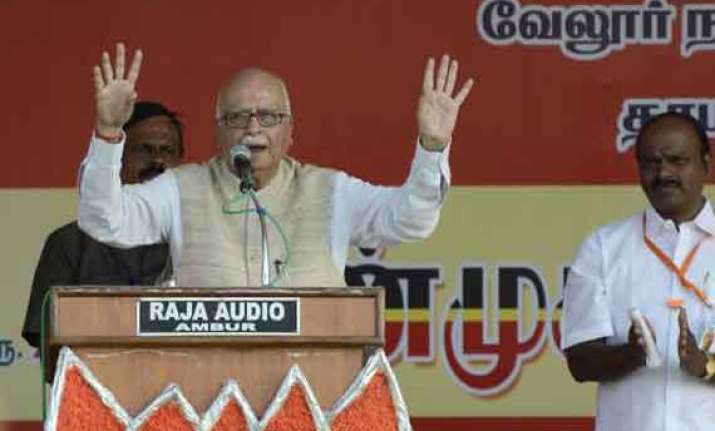 Vellore (Tamil Nadu): Senior BJP leader L.K.Advani Monday said his party-led NDA has altered the election battle scene in Tamil Nadu.
Addressing an election rally in this Tamil Nadu town around 140 km from Chennai, he said the people are seeing the BJP-led alliance as a major combatant in the state where traditionally it rivals were AIADMK or the DMK.
Advani expressed his happiness at the change of situation in Tamil Nadu while appreciating the performance of BJP's prime ministerial candidate Narendra Modi as Gujarat's chief minister.
He also appreciated Madhya Pradesh Chief Minister Shivraj Singh Chauhan for his performance.
Earlier answering reporters in Chennai, Advani said when the National Democratic Alliance (NDA) was in power at the centre it had formed a committee to look into the issues of inter-linking rivers.