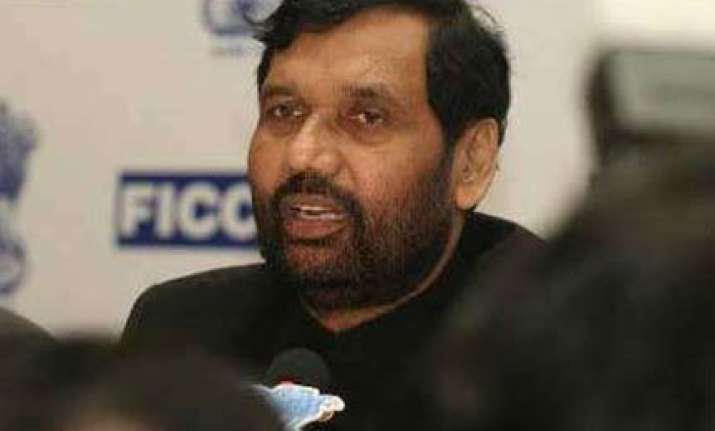 Patna, Oct 12: LJP president Ramvilas Paswan today claimed the intra-party squabbles within ruling NDA and Congress had heightened the fact that NDA had "conceded defeat" much before the assembly poll.  
"The infighting within the ruling alliance and Congress has heightened making it clear that NDA has conceded defeat much before the poll," Paswan told reporters here.  
Though the BJP General Secretary Ravishankar Prasad claimed that his party president
Nitin Gadkari
would arrive here tomorrow instead of today for campaigning following Karanataka developments, Paswan said Gadkari cancelled his visit to Bihar "due to the intensity of infighting" going on in the party ever since C P Thakur resigned from the post of the state party president.  
Similarly, Chief Minister Nitish Kumar had also been "isolated" during the campaign for the NDA nominees this time, he said.  
Paswan claimed people had "lost faith" in the Nitish Kumar government and was looking at the RJD-LJP alliance with "great hopes to rid them of the rule of corruption and jungle raj" unleashed during the past five years. PTI