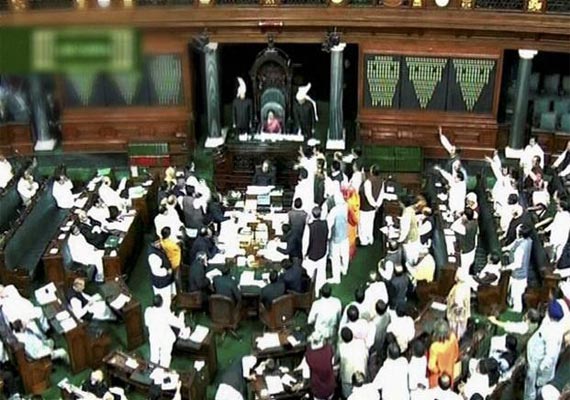 New Delhi, Mar 8: Lok Sabha today witnessed uproar over government's assertion that six subsidised LPG cylinders were enough for a normal family per year.
During Question Hour, members made a strong pitch for increasing the number of subsidised LPG cylinders from current nine to 12 per connection per year.
"Ninety per cent population uses nine LPG cylinders per year. Based on a survey, for a normal family six cylinders are enough," Minister of State for Petroleum and Natural Gas Panabaka Lakshmi said.
Her reply to supplementaries asked by Raosaheb Danve Patil (BJP) triggered uproar as UPA constituents NCP and DMK joined the opposition in raising slogans for increasing the number of subsidised LPG cylinders.
Speaker Meira Kumar urged members to calm down and allow a woman to answer the question. She pointed out that today was international women's day.
Gorakhnath Pandey (BSP) remarked that perhaps the government had not consulted its women members while finalising the subsidy on cooking gas.
Lakshmi said ever since a cap on subsidised LPG cylinders was introduced, domestic consumption has reduced by 5.4 per cent and commercial consumption has increase by 12.5 per cent.
"Oil Marketing Companies undertake regular surprise inspections at distributor's premises, conduct refill audits and surprise checks at customer's premises and en-route checking of delivery vehicles," she said.
The minister said if LPG distributors were found guilty of any malpractice, punitive action was taken in accordance with provisions of the marketing discipline guidelines.