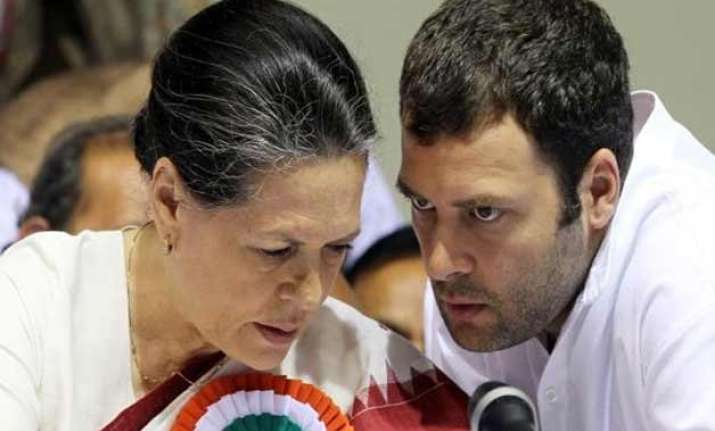 New Delhi: Congress president Sonia Gandhi and party vice-president Rahul Gandhi moved the Supreme Court on Thursday against a Delhi high court decision that turned down the the pleas for exemption from personal appearance in the case in the trial court in connection with the National Herald case.
The trial court had on June 26 last year summoned all the above accused to appear before it on August 7, 2014 on Swamy's complaint. The Congress leaders had, thereafter, on July 30, 2014, moved the high court which had stayed the summons on August 6 last year.
On 7 December 2015, the Delhi High Court ordered Sonia Gandhi, Rahul Gandhi and five others to appear in person before the trial court on 9 December. They did not appear in the court and, on their lawyers' request, the trial court ordered them to appear before him in person on 19 December.
He disallowed their request for exemption from personal appearance.On 19 December 2015 the Patiala House court granted bail to all but one and ordered them to appear in the court on the date of next hearing 20 February 2016.
The summons was issued on a complaint by Bharatiya Janata Party ( BJP) leader Subramanian Swamy, who alleged that both had cheated and created a breach of trust in the acquisition of the now-defunct National Herald by Young Indian Limited (YIL).
The case relates to the Indian National Congress granting an interest-free loan of Rs. 90.25 crore (USD 13 million) to Associated Journals Limited (AJL), owner of the National Herald newspaper which was established by Jawaharlal Nehru in 1938. It was alleged that the loan was either not repaid or repaid in cash, which is in violation of Section 269T of the Income Tax Act, 1961.
A closely held company, Young Indian, was incorporated in November 2010 with a capital of Rs.5 lakh (USD 7,400) and it acquired almost all the shareholding of AJL and all its properties (alleged to be worth Rs.5000 crores (USD 740 million). Swamy filed the case alleging criminal misappropriation by both Sonia Gandhi and Rahul Gandhi.