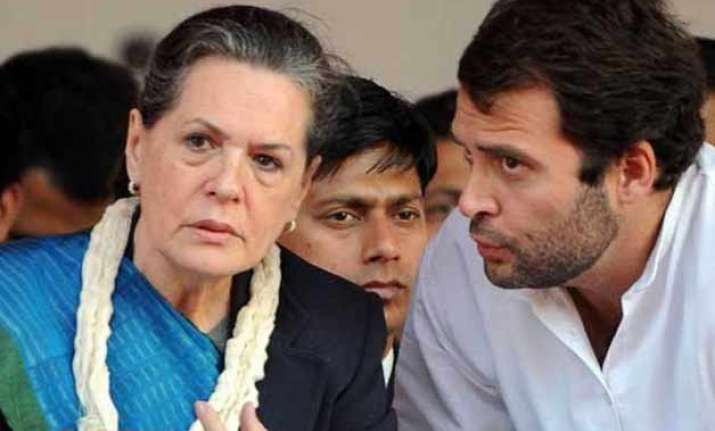 New Delhi: Justice Sunil Gaur has recused himself from hearing the appeal filed by Congress president Sonia Gandhi and party vice-president Rahul Gandhi to quash the summons issued by trial court in the National Herald case.
Justice Gaur is the second judge to have recused from the case after  Justice VP Vaish who had  walked out from presiding over the case after ordering daily arguments in January.
"The National Herald case will now be heard by Justice PS Teji from the next hearing — October 8 — after Justice Gaur expressed "uneasiness in handling the sensitive case" to Chief Justice G Rohini," sources told Daily Pioneer.
 "Justice Gaur is shifted from this case and Justice Teji will handle the case from October 8," said a Registry official.
Reacting to the developments, petitioner Subramanian Swamy said he would file a fresh petition before Justice Teji for daily hearing in the matter.
"Supreme Court had on several occasions given directions that higher courts should have to decide on appeals within six months in these types of appeals. Higher courts have to take decision on the appeals filed against the trial court orders in stipulated time. This case is now going to be handled by third judge and kept undecided for past 15 months," he said.
"Now the Government has started action in National Herald. The CBI and the ED started actions on the land grabbing and money laundering by Sonia Gandhi and Rahul Gandhi.
So they are trying their tricks which I will counter at every forum," said Swamy.  
A trial court had issued summons against Gandhi, her son, senior Congress leaders Moti Lal Vora, Suman Dubey and Oscar Fernandes,  which was stayed by the Delhi High Court.
Gandhi's counsel Kapil Sibal had argued before the High Court that there no criminal breach of trust and no criminal conspiracy and neither any cheating took place and it is a simple company matter where Young Indian (YIL) has taken over the Associated Journals (AJL).