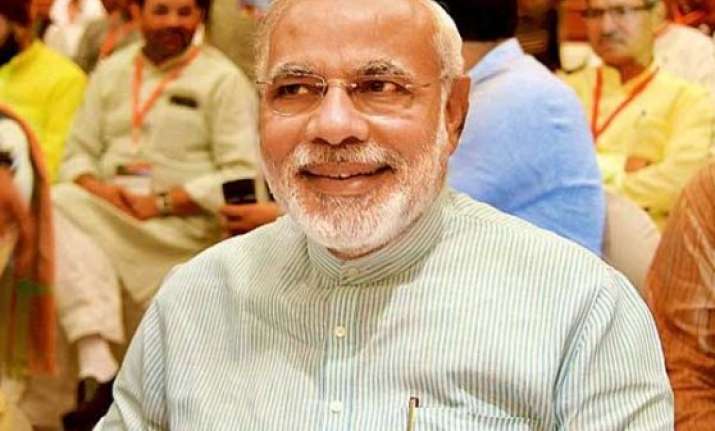 New Delhi: A day after the Bharaitya Janata Party (BJP)'s thumping victory in Haryana and spectacular performance in Maharashtra assembly polls, Prime Minister Narendra Modi will today host a dinner party for his ministerial colleagues at his official residence, 7, RCR.
Reports, however, said that the 'informal' gathering would be a part of Diwali celebrations.
It is expected that a discussion on what will be party's next step in Haryana and Maharashtra will dominate the meet.
The Prime Minister is also expected to discuss government's future strategy with his Cabinet Ministers.
On Sunday, the BJP, in Haryana, where it had never been a force, won 47 seats in a 90-member House to take power on its own. In Maharashtra, the party emerged as the single largest party bagging 122 seats in the 288-member Assembly.