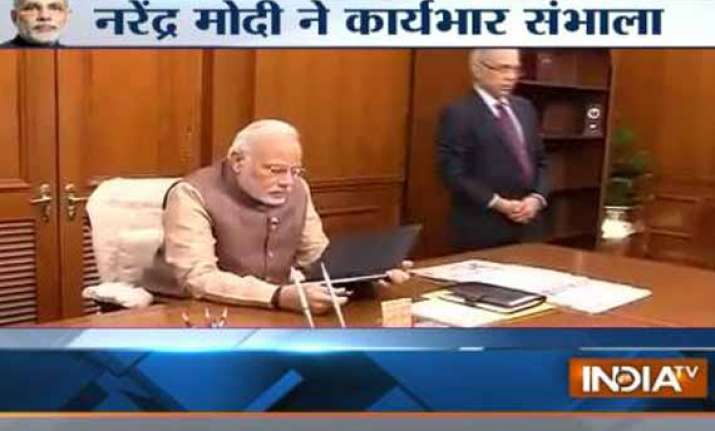 New Delhi: Prime Minister Narendra Modi formally took charge of his office on a pleasant Tuesday, and his very first act was to announce ex-gratia to victims of a train disaster in Uttar Pradesh.
Modi, who took oath as prime minister Monday evening, drove from the Gujarat Bhavan where he is staying to reach the Prime Minister's Office in South Block close to 9 a.m., near the Rashtrapati Bhavan.
Officials greeted Modi with bouquets as he got out of a black BMW, wearing a light brown kurta churidar and a dark brown Nehru jacket. Modi waved and smiled at the journalists massed nearby.
Moving into his room, Modi first stood briefly before a framed picture of Mahatma Gandhi, folded his hands in reverence and placed some flowers.