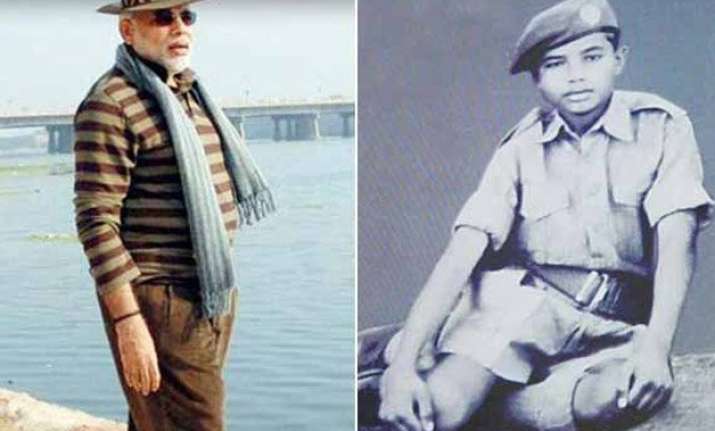 New Delhi: Narendra Modi, the man who used to sell tea at Vadnagar Railway station in Gujarat,has taken over as the 15th Prime Minister of India.
For the first time in last 30 years, the Indian electorate gave a clear cut majority to any single party in the Lok Sabha.
The BJP on its own won 282 seats and with its NDA allies they have crossed 335 seats in the lower house of the parliament.
The BJP's spectacular success has been mainly attributed to the charismatic leadership of Narendra Modi who had served as Gujarat Chief Minister for 12 long years.
On his 65th birthday, we bring to you some of the rare photographs of the Indian Prime Minister