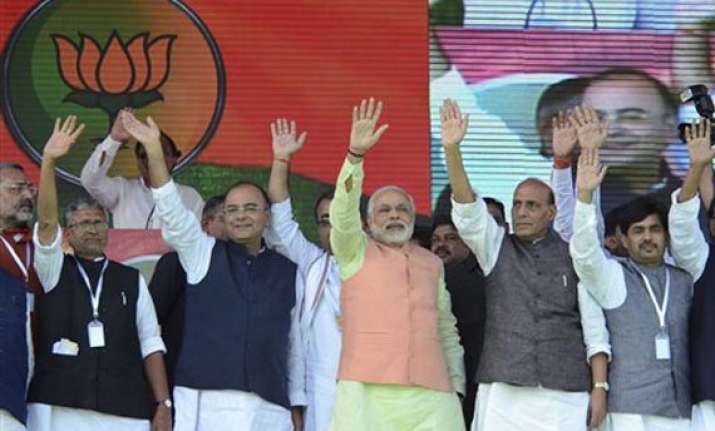 Patna:  Taking Bihar CM to task for betraying BJP in Bihar, Gujarat Chief Minister and BJP's PM candidate Narendra Modi today asked the people of Bihar to punish Nitish Kumar in upcoming general elections.
Unfazed by serial blasts at his rally, Narendra Modi today tore into bete noire Nitish Kumar on his home turf, saying he was an "opportunist" who had "betrayed and backstabbed" Jaiprakash Narayan, Ram Manohar Lohia and also people of Bihar for Prime Ministerial dreams.
Visiting Bihar for the first time from where Chief Minister Nitish Kumar kept him away during the period of their alliance, the BJP Prime Ministerial candidate repeatedly attacked Nitish for snapping of JD(U)-BJP ties in June. He alleged that Nitish was playing hide and seek with Congress, against whom his mentors JP and Lohia fought all their lives, and was dreaming of becoming the Prime Minister.