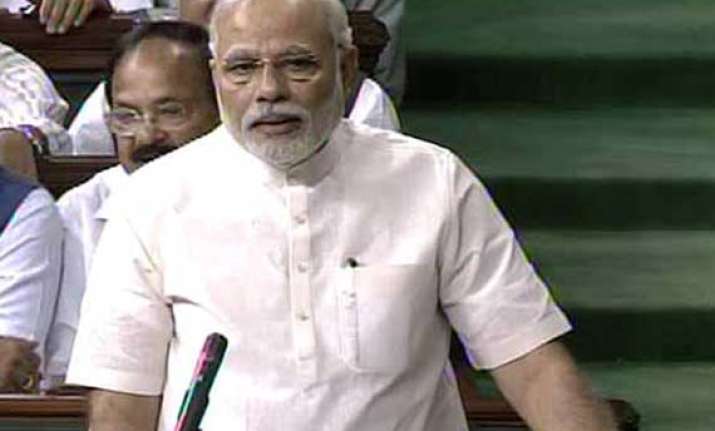 New Delhi: In his first speech in a Parliament discussion, Prime Minister Narendra Modi today presented his plan to change the country's image from "Scam India" to Skilled India." The leitmotif was inclusiveness.
Speaking extempore in Hindi in hour-long speeches in the Lok Sabha and Rajya Sabha in reply to the debate on the motion of thanks on the president's address, the prime minister dwelt on a range of subjects - from incidents of rapes and violence, development of the northeast and the coastal states, agriculture, cooperative federalism as the way forward, corruption and convicting guilty lawmakers.
Delivering his first speech in the Lok Sabha and the Rajya Sabha, Modi said that good governance needs to be converted into a people's movement. The prime minister described bad governance "as worse than diabetes in the human body, which destroys the entire system. Last-mile delivery is the biggest problem".
Modi said that government's target of providing houses for all by 2022, the 75th anniversary of country's independence, should be a "movement" and every MP should support this.
He also called for paying fitting tributes to Mahatma Gandhi on his 150th birth anniversary in 2019 by resolving to create a "swatch Bharat (clean India)".