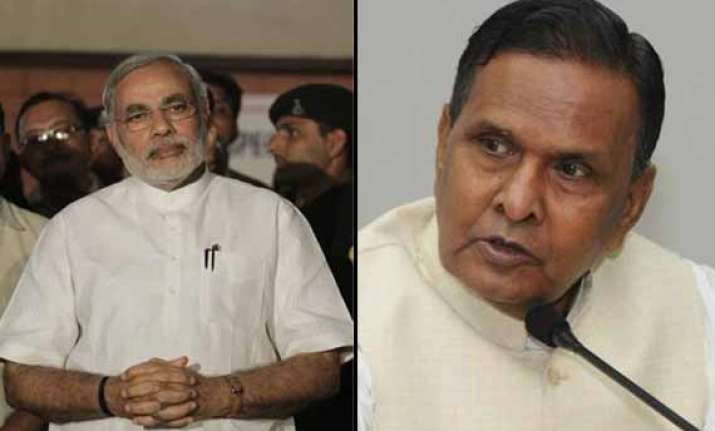 New Delhi:  Congress leader Beni Prasad Verma Sunday got the BJP's hackles up by alleging its prime ministerial candidate Narendra Modi had fled from home at the age of 18 after committing murder. In a strong rejoinder, the BJP demanded the Congress clarify whether it supported the charge.
The union steel minister, speaking in Lucknow, alleged that Modi committed murder at the age of 18 and ran away from home. He also alleged that several criminal cases were registered against Modi at police stations in Gujarat, but he "took care of them" when he became the chief minister.
Reacting, Bharatiya Janata Party (BJP) spokesperson Nirmala Sitharaman said here that Verma's allegations showed that the Congress' poll campaign has reached "an absolute nadir... the lowest point that one can reach".