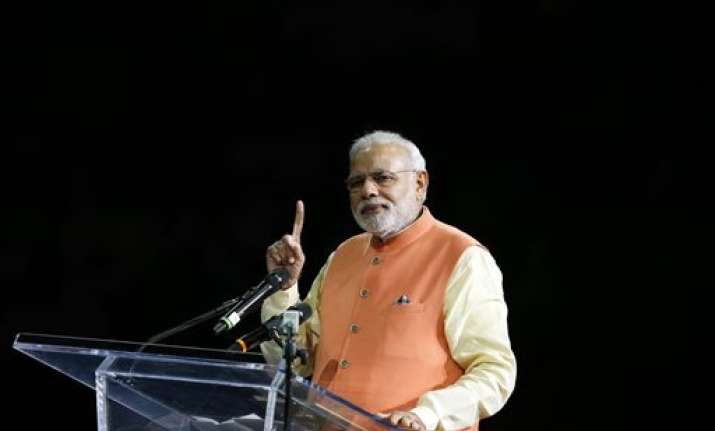 New Delhi: Prime Minister Narendra Modi's first radio address, to be carried today on All India Radio, may dominate the entire broadcasting space as audio and visuals could be provided to all FM and community radio stations as well as news and current affairs TV channels.
The programme will be broadcast on entire All India Radio network today at 11 a.m. in the morning. It will also be available on AIR website NEWSONAIR.NIC.IN.
A senior Doordarshan official said they were considering to how best to telecast the event.
Officials said the programme titled 'Man ki Baat' may be recorded on October 2 by All India Radio's staff.
Sources also said the public service broadcasters are planning to provide free of cost the audio feed as well as visuals to all private radio channels as well as news and current affairs channels which express interest free of cost so that they can also carry it.
Officials said people who are interested in conveying their thoughts, ideas or questions to the Prime Minister should do it through the Mygov website. The Prime Minister, they said, is expected to respond to some of the feedback received from people on the website.