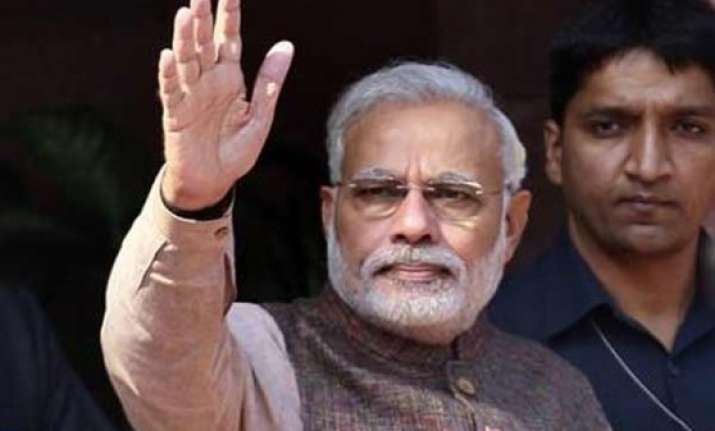 New Delhi: Prime Minister Narendra Modi will on October 26 host a dinner party for the partners of the National Democratic Alliance (NDA) which stormed to the power at the Centre this May.
Reports stated that Shiv Sena chief Uddhav Thackeray will flock to Delhi to attend the party, the first such gathering after the formation of government in New Delhi.
Thackeray's visit to Delhi and meeting Modi on this occasion holds significance in the backdrop of ongoing 'exercise' by the Bharatiya Janata Party (BJP) to bring Sena onboard to form government in Maharashtra where the party falls short of an absolute majority.
Meanwhile, there are also reports that the meeting of newly elected BJP legislator party in Maharashtra, which was yesterday postponed in view of the Diwali celebrations, will now take place on October 25.
Sources confirmed that the BJP, which is now in the role of 'big brother' in the state, will blink first in the battle of nerves with estranged ally Shiv Sena.
The dinner, however, sources said, will be a part of the Diwali celebrations and chiefs of all NDA partners descend here to attend the party.
The BJP won 122 seats in the 288-member House whereas the Shiv Sena bagged 63 seats. The Congress and NCP, which had ruled the state for 15 years, slipped to third and fourth position with 42 and 41 seats, respectively. Raj Thackeray's Maharashtra Navnirman Sena (MNS) managed to win only one seat.
On Monday, the Prime Minister had hosted a pre-Diwali dinner for the Council of Ministers which was attended by Sena's lone representative in the Union Cabinet, Anant Geete.