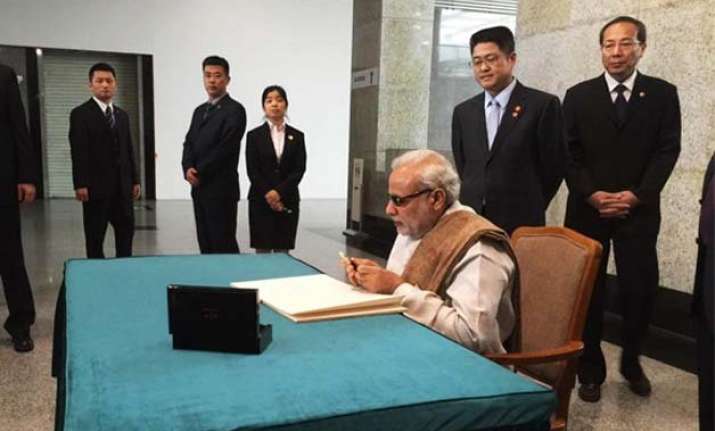 New Delhi: Prime Minister Narendra Modi is known for his excellent oratorical skills.   
He is also known to tailor his message for the specific audience he is addressing.
Interestingly, Indian Prime Minister has a beautiful handwriting.
India TV brings you the messages written by PM Modi during his foreign visits:
1. On May 14,  Modi visited famous Terracotta Warriors Museum in Xi'an which has a large collection of sculptures depicting the armies of Qin Shi Huang, the first Emperor of China.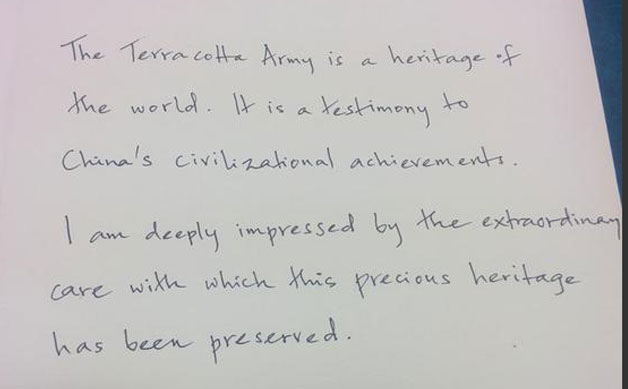 2. Modi commemorated the 100th anniversary of the Battle of Neuve Chapelle at the World War I Memorial near the northern French town of Lille.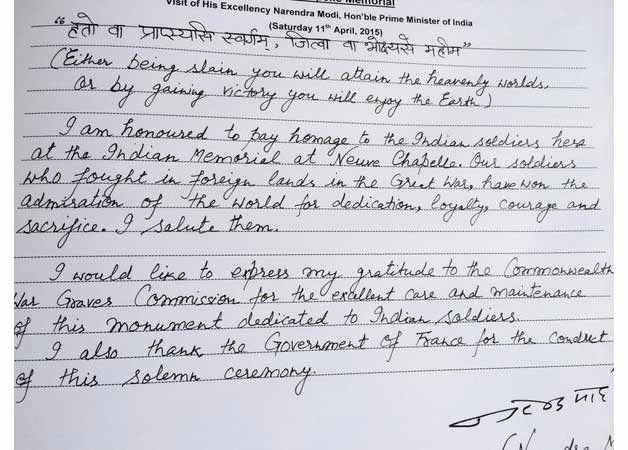 3. Modi visited the 'Aapravasi Ghat' in Port Louis and paid homage to the brave Indian indentured labourers who arrived in Mauritius nearly two centuries ago.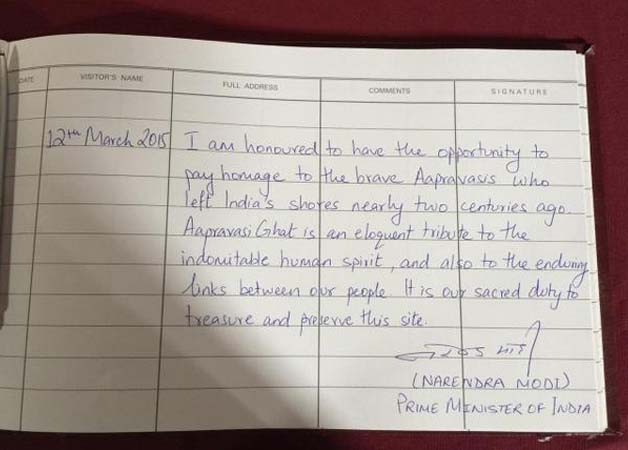 4. The Prime Minister penned his message in the visitor's book at the State House, Victoria, Seychelles.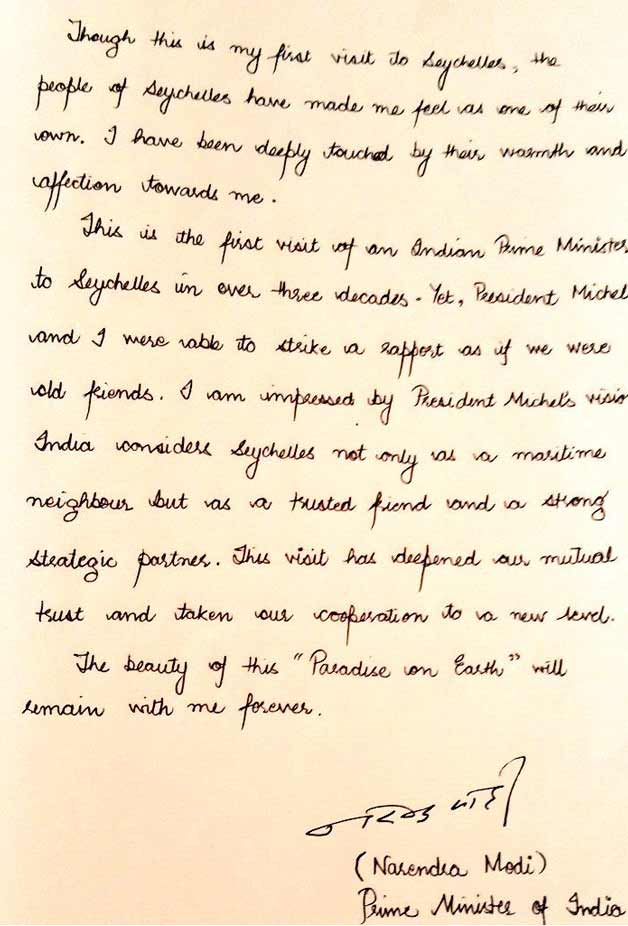 5. On his trip to the US last year, Narendra Modi met President Barack Obama at the White House and wrote a note in the White House visitors notebook, which read that 'he was delighted to be at the White House.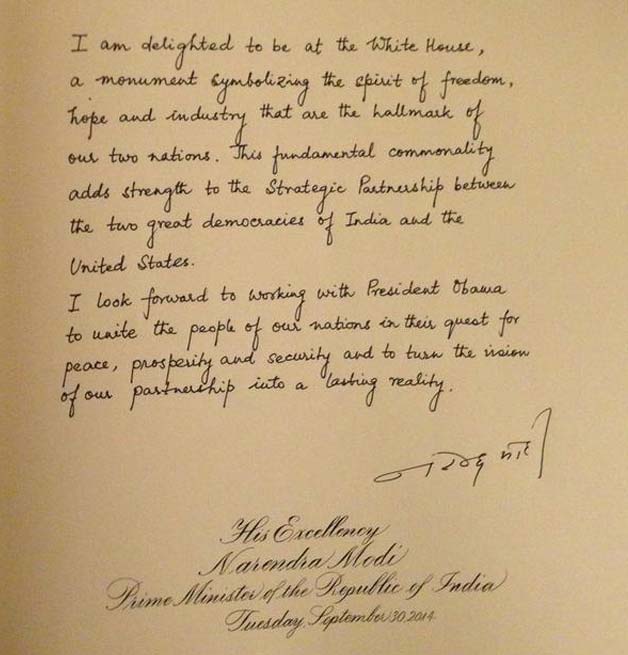 6. Modi's message at Nepal's Pashupathinath temple.