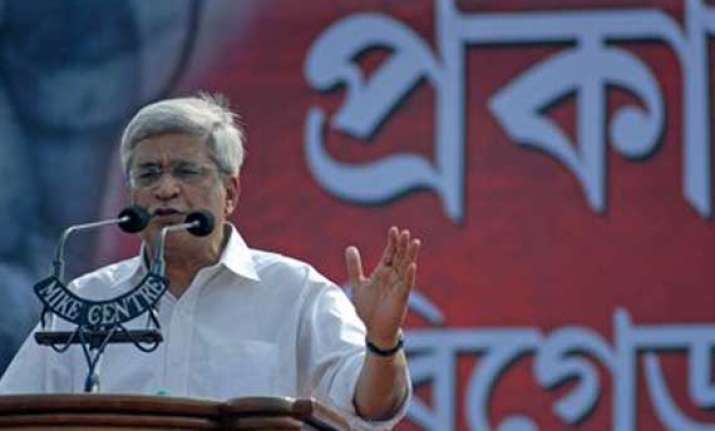 Kolkata: Bringing Narendra Modi to power at the Centre and implementing his Gujarat model of development would only encourage capitalism and communalism, CPI-M veteran Prakash Karat today said.
Addressing a massive rally at the Brigade Parade Ground here, Karat said in Modi's Gujarat only big business had gained, not the general people.
Claiming that only a Left-led secular alternative can provide the right type of governance which could benefit the masses, he said anti-Congress and anti-BJP secular parties would present alternative policies after the present session of Parliament gets over. Karat also lashed out at Modi for terming the Left-led Third Front "third grade".
"A few days back in a rally here, Modi said Third Front is third grade. Yes he is right. In (school) gradation, third comes above first and second. So third is above all. We the Left are third and Modi is still in first (grade)," said Karat.
"What is Gujurat model? During Modi's regime in 2002, thousands of minorities were killed in riots. We have to fight against both Congress and BJP to establish an alternative government to pursue pro-people and secular alternative policies," the CPI-M General Secretary, said.