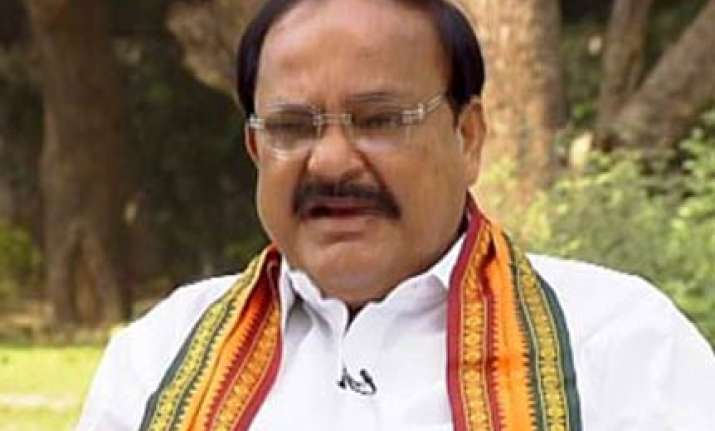 Indore: Senior BJP Leader Venkaiah Naidu on Thursday  said Congress was blaming then Union Home Minister P V Narsimha Rao for Bhopal Gas Tragedy in order to hide its sins and to protect "a particular family" for their alleged role in the disaster.  
Reacting to the statement of former Madhya Pradesh Chief Minister Arjun Singh in the Rajya Sabha yesterday on the issue of gas tragedy, Naidu alleged, "in order to hide its sins and that of a particular family, Congress is putting the entire blame of the fiasco on the the then Home Minister."  
The senior BJP leader was talking to reporters at Mhow, the birth place of Bhim Rao Ambedkar, after taking part in a programme organised by the SC Cell of the party.  
"It appears that Singh has broken his silence after a lot of hue and cry over the gas tragedy as part of a bargain following which he has opened his mouth," Naidu said.  
Naidu stressed that he is not shielding Rao for his alleged role in allowing Union Carbide Corporation's (UCC) then head Warren Anderson, but everybody knows that it was not possible without the consent of then Prime Minister, Rajiv Gandhi.
Despite knowing the fact that Rao is no more in the world and even then the Congress is blaming him for the incident, which is an example of how low the party can stoop to for saving a particular family. Naidu demanded Congress should apologise to the people of country for putting blame on Rao in the Bhopal Gas Tragedy incident. PTI