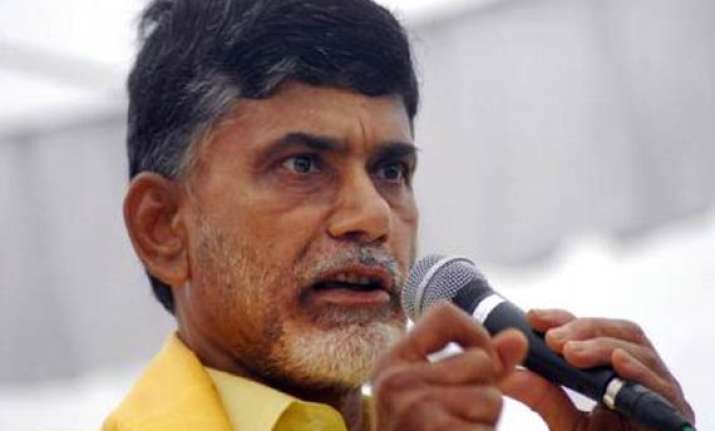 Mysore, Nov 19 : Lok Satta party president Jayaprakash Narayan on Friday  urged Telegu Desam Party chief Chandrababu Naidu to prepare himself to face CBI inquiry into his assets, instead of levelling charges that Kadapa MP Y S Jaganmohan Reddy and Congress have "ganged up" to target him.

Facing the CBI inquiry "is an opportunity to prove (his) innocence and once for all he can bury charges against him," Narayan told PTI on the sidelines of India Urban Conference at Infosys campus here.

"Public representatives should be prepared to face investigation in larger public interest," Narayan said.

The Andhra Pradesh High Court yesterday directed the CBI and Enforcement Directorate to conduct an investigation into the assets of TDP chief N Chandrababu Naidu, who dubbed the petition as a "malicious attempt" to defame him.

The court gave the order based on the petition filed on October 17 by YSR Congress honorary president and Pulivendula MLA Y S Vijaya.Naidu's TDP had charged that Vijaya's petition was part of a "witchhunt" launched by the Congress party in collusion with Jaganmohan Reddy.

Regarding Naidu's allegation, Narayan said, "Both Congress and YSR Congress may have common interest to target Naidu, but it is irrelevant to the Indian citizens". "Let us not make this as a battle between Naidu and Jagan.It is a bettle between the people and the corrupt," he added.

TDP Politburo member Yanamala Ramakrishnudu had alleged yesterday that the petition was filed as part of a political conspiracy after Jagan had met Prime Minister Manmohan Singh and senior Congress leaders last month.

On the issue of Naidu allegedly favouring former Karnataka minister Gali Janardhan Reddy in giving mining licence during his tenure as Andhra Pradesh Chief Minister, Narayan said giving license to a person or a company does not make a government corrupt.

"There is a difference between a bad government decision and corruption. Naidu might have taken a bad decision. Bad decisions does not necessarily mean corruption," he argued.However, there should be a thorough investigation into the issuance of license in light of corruption allegations, he said.