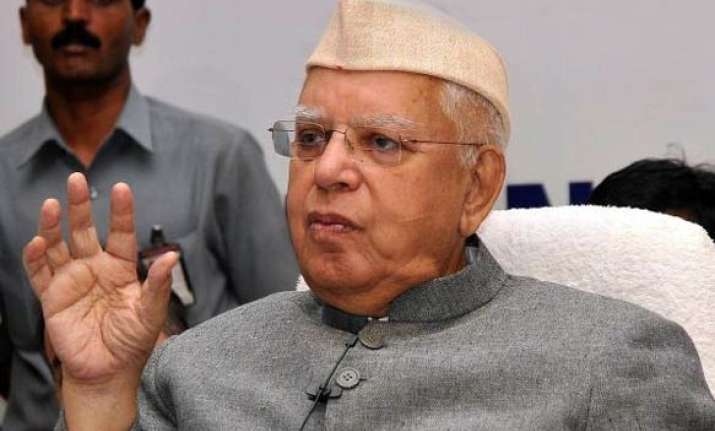 New Delhi, Feb 28: Veteran Congress leader N D Tiwari today approached the Supreme Court challenging Delhi High Court's order asking him to undergo DNA test in a paternity suit filed by a young man claiming to be his biological son.
Challenging the order of DNA test, the 85-year-old leader pleaded that there was an error of law committed by the High Court in directing him to undergo the test.
A single-judge bench of the high court had on December 23 asked Tiwari to undergo a DNA test on the paternity suit filed by Rohit Shekhar who claims to be his biological son born out of the leader's alleged relationship with his mother Ujjawala Sharma.
The politician then approached the Division bench of the High Court which refused to grant him relief on the DNT test and also imposed a cost of Rs 25,000.
"Irreparable loss is bound to visit the plaintiff (Rohit Shekhar) if the orders under the application are not immediately passed in as much as the suit itself may be rendered infructuous and vital evidence may be lost forever," the bench had said while imposing cost on the leader.
"We cannot lose sight of the fact that the mother and the legal father of the plaintiff (Rohit) have both admitted that the fact that there was no sexual access at the relevant point of time between the parties," the bench had said while relying upon two separate affidavits filed by Ujjwala and Sharma. PTI