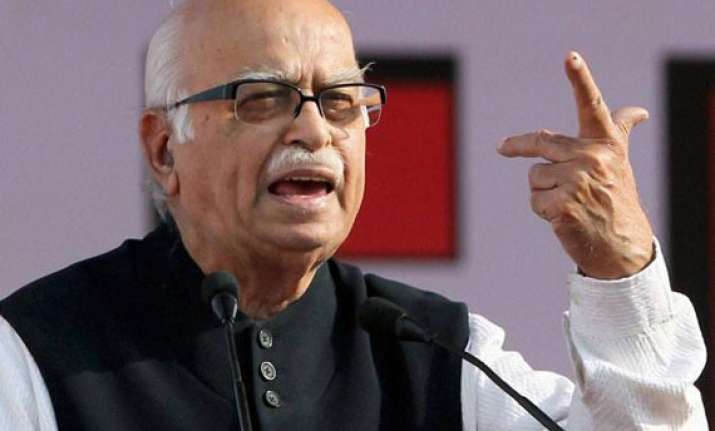 New Delhi: On the eve of Lok Sabha elections, veteran BJP leader L K Advani today said his political journey that started 55 years ago has not yet ended, indicating an active innings ahead.
Blogging after a gap of one-and-a-half months, Advani, 86, recalled his association with RSS, which he joined as a fourteen-and-a-half-year-old in Karachi, and said, "It has given meaning to my life."
"I found meaning when I left my home and family to work as a pracharak of the RSS, first in Karachi and later, after being uprooted by Partition, in Rajasthan.  "That meaning got further enriched when I embarked on a political journey fifty-five years ago, first as a worker of the Bharatiya Jana Sangh and later of the Bharatiya Janata Party. It is a journey that has not yet ended," he said.  
The blog comes days after speculation in a section of BJP over Advani's nomination to Rajya Sabha.  Party president Rajnath Singh has, however, denied any such talk, saying Advani was free to choose his own Parliamentary seat to contest the forthcoming polls.  
In his blog titled "How association with RSS has given meaning to my life", Advani recalled his recent visit to Khushwant Singh, who entered his centenary year on February 2, and lauded him for being a prolific and active writer despite his advanced age.