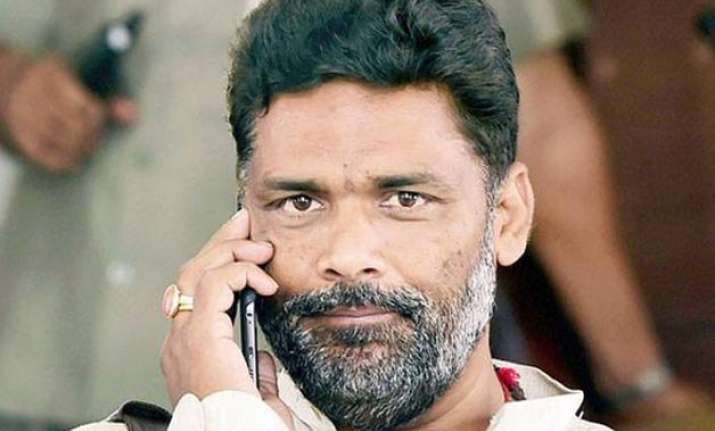 Darbhanga (Bihar): Expelled RJD MP Pappu yesterday claimed that he could not be technically removed from the party as it is now part of the Janta Parivar headed by Mulayam Singh Yadav who can only take such an action.  
"When Lalu Prasad and other leaders have announced merger of Janata Parivar making SP chief Mulayam Singh Yadav head of the new outfit, RJD cannot take action against him," Yadav, addressing his supporters in a rally at Ghausaghat, said.  "Technically now only Mulayam Singh Yadav can initiate any action against me," Yadav said.
Yadav claimed that Prasad expelled him out of fear that he could pose problem in succession of his son to the 'throne'.  The fifth term MP laughed at claim of RJD leaders that he won the Parliamentary poll last year from Madhepura because of Lalu Prasad.
If that was so, why Prasad failed to ensure victory of his wife Rabri Devi and daughter Misa Bharti, Yadav asked.  Influenced by their father, Prasad's two sons mistreat senior party leaders, the Madhepura MP alleged.  Protesting his expulsion for six years from RJD, Yadav has said that he would claim symbol of RJD after merger of splinter parties into Janata Parivar.
He further announced of holding rallies in Madhepura on May 11 and in Patna on May 15.
Yadav, who vehemently opposed the alliance with the ruling JD(U) in Bihar, was on May 7, expelled from the RJD for indiscipline and anti-party activities amid speculation that he may join hands with BJP ahead of the Assembly elections.