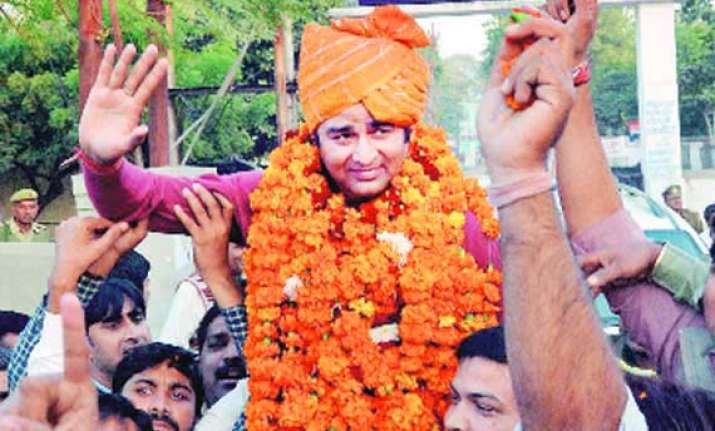 New Delhi: The Union Home Ministry has decided to give Z- plus security to Muzaffarnagar riots accused Sangeet Som, following an intelligence input about threat to his life.
Sangeet Som is a BJP legislator from from Sardhana assembly constituency of UP. He had been charged by the UP police of making inflammatory speeches and uploading a fake video that turned out to be one of the triggers for the riots in Muzaffarnagar last September.
Union Home Ministry's move to give him Z - plus security has been questioned by the Opposition.
"It is very surprising and this government is very unique that the victims of riots are roaming homeless here and there and those who are responsible for riots are being provided Z - plus security," said Congress leader Manish Tewari.
Som will now be protected with a pilot car, bulletproof vehicles and 30 security personnel.
Sangeet Som had been arrested under National Security Act and then released on bail. He was also complimented at a BJP rally during election campaigns. According to the Home Ministry, he is being given security "purely on merit and not after any political intervention."
The Muzaffarnagar riots last September had almost killed and displaced 40.000 people.