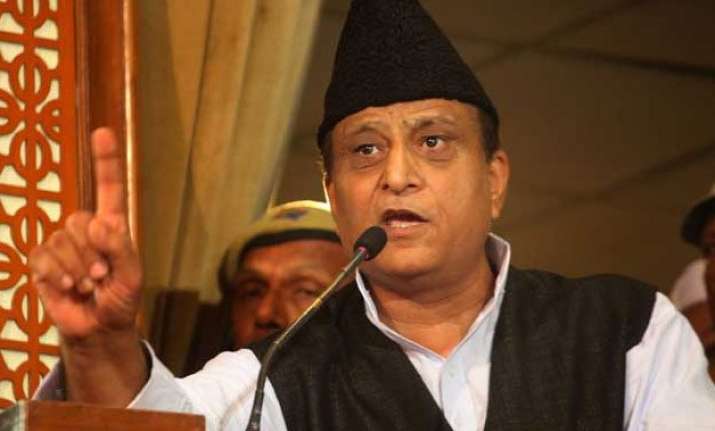 New Delhi: Uttar Pradesh Minister Azam Khan today said that he has sought time with United Nations Secretary-General Ban Ki-moon over the burning issue of Dadri lynching.
He accused the  BJP and RSS of trying to convert  India into a Hindu nation.
"I have sought time from the United Nations Secretary-General. Muslims in the country are treated badly. Muslims are dreaded. After Babri, Dadri incident took place. BJP and RSS want to make India a Hindu nation. I have also asked the Prime Minister to call a meeting on this matter. The core subject of Bihar Assembly polls has changed, it is now beef," he said.
"Why only beef? Why not ban goats and chicken? Don't they also feel pain?" he added.
Khan further said that the people who are supporting or demanding ban on beef should vandalise the 5-star hotels where beef is served.
On Muzaffarnagar riots, Azam Khan said, "If my complicity is proved in Muzaffarnagar riots then give me capital punishment. Central government can probe the matter."
The lynching of 50-year-old Akhlaq, a resident of Dadri's Basehara village, last week has now snowballed into  a political controversy.  Every  party is blaming the other for the killing of Akhlaq.
Akhlaq was killed and his son was injured over rumours that the family was eating and storing beef.
It should be noted that beef is banned in many states of India because cow is considered a sacred animal in this country.