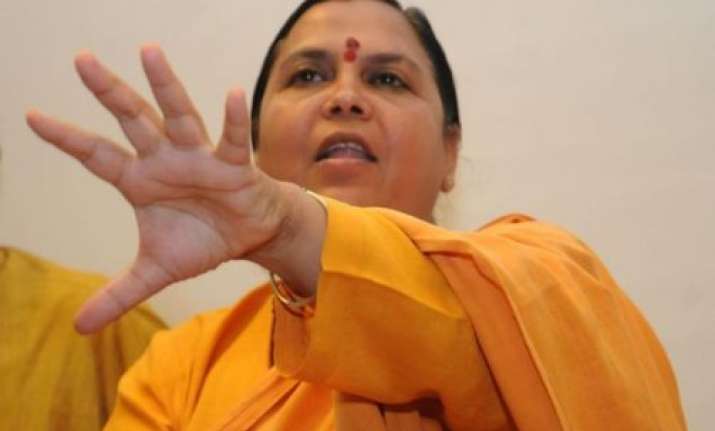 New Delhi: Multiple measures, including short-term and long-term steps, would be employed to make river Ganga clean over the next three years, Union Water Resources Minister Uma Bharati said today.  
"The short-term measures would take off within six months.  The medium-term measures will be implemented between six months and one-and-a-half years while long-term measures would be carried out between 22 months and three years," she told reporters.
She was talking on the sidelines of a dialogue here on the theme 'Cleaning of India's Rivers - Design of Participatory Approaches'.
Speaking at the event, the Minister said the holy river, which has been flowing for thousands of years, has got polluted only in the last 50 years.
Meanwhile, an official release said that a specific consultation will be held tomorrow with Grossly Polluting Industries (GPIs) located in five states along the Ganga river.
The discussion would involve presentations by the Central Control Pollution Board (CCPB) on the regulatory framework along with those by the leading industrial associations regarding the actions taken and challenges faced in order to check the pollution generated by the various industries.