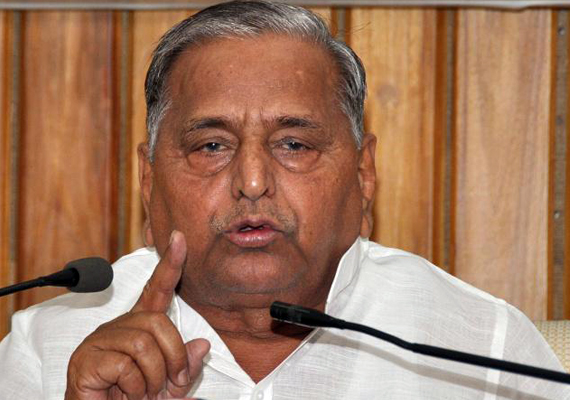 Lucknow, Mar 19: Samajwadi Party Supremo Mulayam Singh Yadav today said strict action could be initiated against ministers if any celebratory firing takes place during their felicitation.
"The ministers involved in such an act creating inconvenience to people will not be tolerated. We will take strict action those ministers and they can even be removed (from the ministry)," he said.
A young boy was killed during celebratory firing allegedly by Samajwadi supporters after the party candidate's victory in Sambhal area.
About following Gujarat and Bihar style of governance, Yadav said no government was ideal and he would ensure that SP government in the state could set an example before others.  
"Kanya Vidya Dhan and unemployment allowance initiated by SP government is being followed in other states. We will set an example here", he said.
To a question about repeating the ministry given to leaders in earlier regime, Yadav said in lighter vein, "now you will ask why I become party president all the time".  
About revoking cases of SP leaders lodged in BSP regime, Yadav said that it would be looked into.  On being asked about possibility of another expansion of the ministry, Yadav said that leave this issue on me.  
The SP supremo asked media persons to come in groups to him with their problems.
"You all should come to me with 4-5 members with your problems. We will look into them and do the needful".