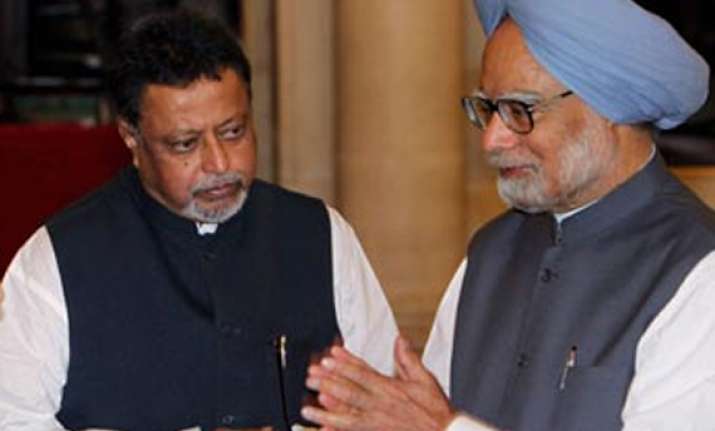 New Delhi, Jun 13: Railway Minister Mukul Roy today met Prime Minister Manmohan Singh and sought financial assistance for strengthening safety-related measures in the Railways.
Roy has sought a one-time package for the requirement of implementation of safety-related infrastructure in the Railways to prevent train accidents, sources said here.  There had been two train accidents which claimed over 30 lives recently.
Roy had also asked the Chairman, Railway Board, to prepare a detailed project report for an action plan for preventing train accidents.
"The CRB has been asked to submit the preliminary report by June 30," sources said.
There is a precedence of the centre helping the Railways with a one-time financial assistance during the Nitish Kumar rule, they said.
There is a requirement of installation of train protection warning system (TPWS) which requires massive investment.
Railways has also decided to phase out all unmanned level-crossings which is a major cause of accidents across the country.
There are about 14,000 unmanned crossings across the country.