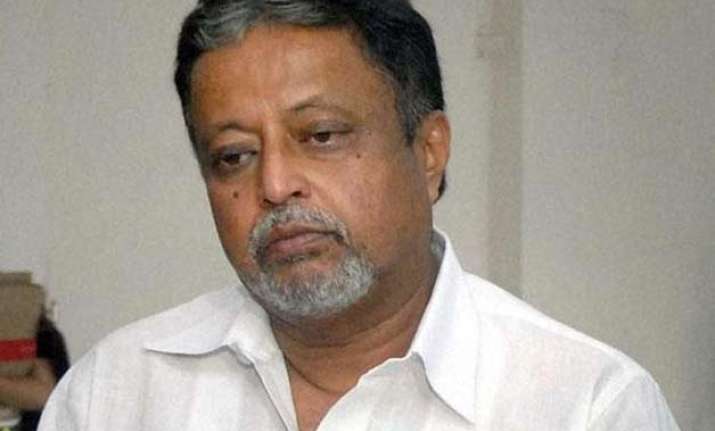 Kolkata: A Trinamool Congress MLA, close to out-of-favour senior party leader Mukul Roy, today backed the party leadership amid a deepening divide between Roy and party supremo Mamata Banerje, saying "if there are small stones in rice, they should be separated".
"There can be two or four small stones in rice. Remove them (stones), but don't throw away the rice," was what TMC MLA Sabyasachi Dutta said apparently referring to dissidents.  Dutta was seen taking part in a Holi celebration with state Urban Development Minister Firhad Hakim, a Mamata Banerjee loyalist.
Dutta had recently ruffled party feathers by saying in Bengali "jekhaney dhonwa othey, kothao ektu aagun toh thakbeyi" (there can't be smoke without fire), insinuating at the involvement of those summoned or arrested by the CBI in the Saradha scam.
Hakim's celebrating Holi with Dutta at a programme is seen as an attempt to woo back the Roy aide who had been shorn of certain responsibilities.
While former minister Humayun Kabir was shown the door a day after he slammed Mamata Banerjee, Dutta, who recently put the party in a spot by welcoming the CBI's Saradha probe, was given pride of place in the room where the Chief Minister was present.
Dutta, the Rajarhat-New Town MLA, spent close to 30 minutes with Banerjee in her Assembly chamber along with other Trinamool leaders, journalists and given a place close to her during a photo-op on February 26.
However, Mamata had recently removed Dutta as the party observer for Tripura last month.Dutta is among a handful of Trinamool MLAs who have been publicly seen with then party all-India general secretary Roy since his apparent fall-out with Mamata.
The other MLAs are Siuli Saha and Silabhadra Dutta.  Recently Silabhadra Dutta was removed as parliamentary secretary apparently because he went to Delhi and met Roy.Another rebel MLA, Swapan Ghosh, was suspended from the party on February 25 for staging a dharna on the Assembly premises.
Mamata Banerjee recently trimmed the wings of Mukul Roy, who was recently interrogated by the CBI in connection with the Saradha scam, by removing him from the post of party all-India general secretary and also from the post of leader of the parliamentary party in Rajya Sabha.