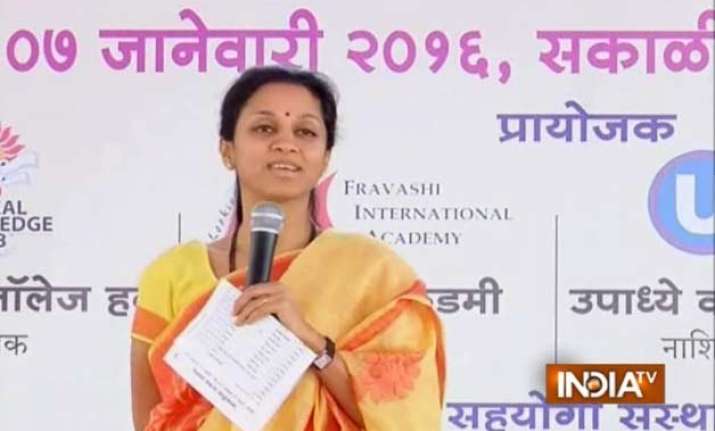 New Delhi: Nationalist Congress Party (NCP) leader and Lok Sabha MP from Baramati Supriya Sule has stoked a controversy with her remark that MPs indulge in unnecessary gossip even when serious issues are discussed inside the House.
While speaking to girl students and young women in Maharashtra's Nashik on Thursday, she said MPs sometimes get bored after listening to lengthy lectures and debates in the House and discuss other topics like sari and make-up.
"People who watch from gallery or on TV think we are discussing national issues. If you saw me talking to an MP from Chennai, you might think we having a big discussion on the Chennai rains. We don't discuss anything like that. Where did you get your sari from, where did I get my sari from... we gossip all this," she said.
On women's reservation in Parliament, she said that male MPs tease her saying 'if there is 50 per cent reservation for women in Parliament, the discussion will only be on parlours, facials and saris'.
Scroll down to listen Supriya Sule's speech: