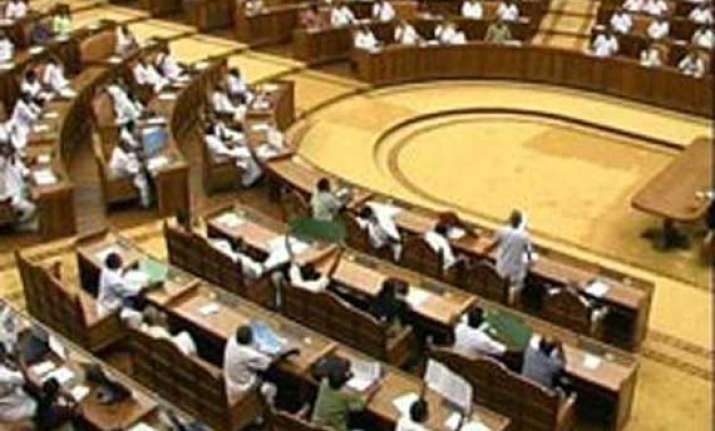 Bhopal, July 8: Madhya Pradesh Assembly today began its monsoon session by paying tributes to leaders who recently passed away and large number of pilgrims killed in the Uttarakhand deluge.
As the House assembled on the opening day of the session, Speaker Ishwardas Rohani mentioned about the demise of Deputy Speaker Harvansh Singh and former Deputy Chief Minister Subhash Yadav.
Chief Minister Shivraj Singh Chouhan, Leader of Opposition Ajay Singh, BSP legislature party leader Ram Lakhan Singh, Independent MLA Paras Saklecha, Congress legislature party's deputy leader Choudhary Rakesh Singh Chaturvedi, among others, paid rich tributes to Congress leaders, former MLAs and those killed in Uttarakhand disaster.
Those who were paid tributes included former Union Ministers Vidya Charan Shukla and Bhavana Chikhalia, former MLAs Chandramani Tripathi, Mahendra Karma, Nandkumar Patel, Kusumkant Jain, Gaurishankar Kaushal, Uday Mudliyar, Anantram Verma, Supyar Singh and those killed in Uttarakhand tragedy.
The House later observed a two-minute silence after which the Speaker adjourned it for the day as a mark of respect in their honour.