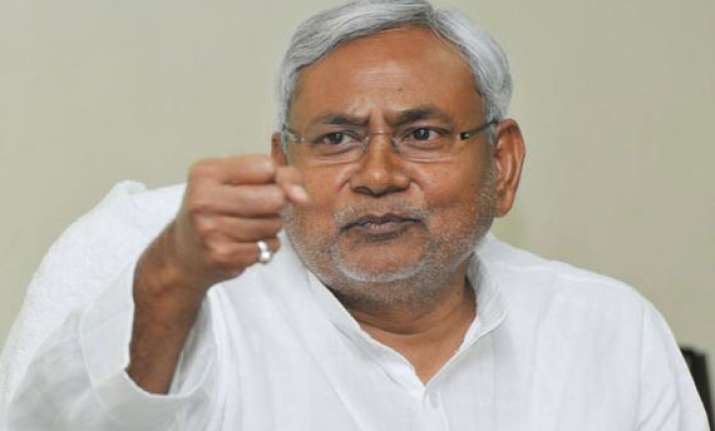 Bettiah: Bihar Chief Minister Nitish Kumar today made his Prime Ministerial ambitions known, saying he is more qualified and experienced than those "roaming around" for the top job.
"I am more qualified than those roaming around for the post of Prime Ministership," Kumar said in his 'sankalp yatra' held here to demand special category status for Bihar.
Without naming either the BJP Prime Ministerial candidate Narendra Modi or Congress Vice-President Rahul Gandhi, he said. "While one does not have the experience of Parliament another has no experience of running a state...I have both experiences ...Am I less qualified than them?"
Asked categorically if he was a Prime Ministerial candidate, Kumar said his party JD(U) was small and modest and did not make tall claims, but believed in working sincerely for the people.
When told that senior leaders like Mulayam Singh Yadav and Jayalithaa, whose parties SP and AIADMK were part of the Third Front, had hinted at being in the race for the PM's post, he shot back "What's wrong in this? Every party has its strategy to maximise support among people."