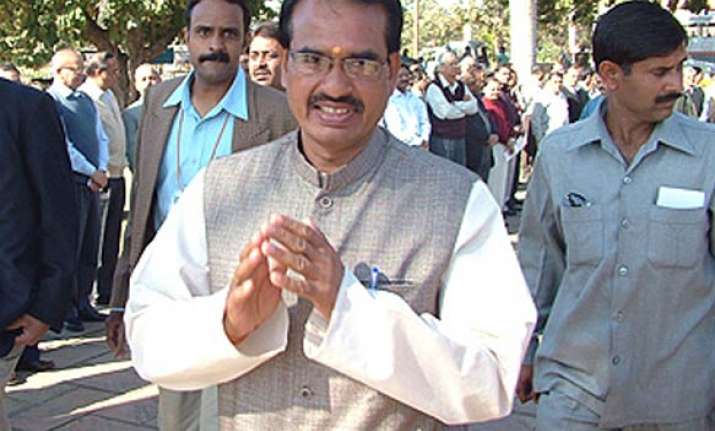 Bhopal, Feb. 15: The Madhya Pradesh Congress today demanded that the ruling BJP deposit in the State exchequer Rs two crore spent on decorating the venue of Chief Minister Shivraj Singh Chouhan's fast here.
"A sum of Rs two crore was spent from the State exchequer for the fast which never took off," MP Congress spokesman, J P Dhanopia told PTI.
The spokesman said that the fast appeared to be meant for nothing but for "cheap publicity" of Chouhan.
Dhanopia said since the BJP publicity stunt was aborted the money spent on decorating the fast venue and providing facilities for the Chief Minister had gone waste.
"It is therefore appropriate that the BJP deposits Rs two crore in the state exchequer," he said.
Chouhan called off his fast following an "assurance" by Prime Minister Manmohan Singh that the Centre will look into the issues raised by the state government.
The CM sat on a fast on February 13 in a makeshift tent here at Dusshera Maidan in BHEL to protest the Centre's alleged neglect of the demands of the state.
The state BJP had accused the Congress-led UPA Government of meting out "step-motherly" treatment to Madhya Pradesh and ignoring key issues raised by them, especially those related to farmers, who are facing tough time due to crop failure on account of frost and cold conditions. PTI