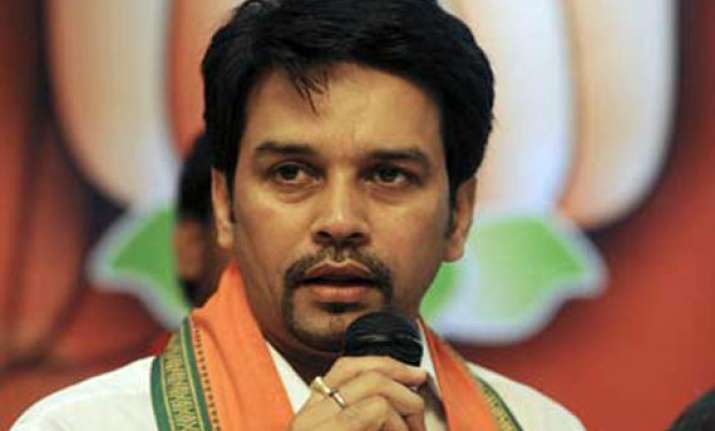 New Delhi: Bhartiya Janta Yuva Morcha president Anurag Thakur feels that the 'Modi' wave is stronger than the 'Atal wave' as BJP's Prime Ministerial candidate has already set an example of "good" governance and development.  
"When Atalji (Vajpayee) became Prime Minister he was known as a statesman, very good orator and a man with lot of experience whereas Modiji (Narendra) is known as a man for good governance, development and decisive leadership which is the need of the hour," he said.
"Modi wave is stronger than Atal wave and media and social media are also playing an important role," he told PTI.  
Asked whether he is troubled by the suggestion that the youth does not connect with RSS ideology, he said RSS is a nationalist organisation but its contribution is not mentioned in textbooks.
"We can't say that youth does not connect with RSS. RSS is an organisation honoured by Jawaharlal Nehru for its contribution during 1962 war which obviously Rahul Gandhi doesn't know.
Contribution of RSS is huge but it is unfortunate that in the textbooks only Nehru and Gandhi family is mentioned," he said.
Criticising the Congress for giving tickets to celebrities, he said, "Congress knows that they are losing so they are giving tickets to sportspersons and celebrities.
They don't have new faces from political setup. Either they are from dynasty or a celebrity."