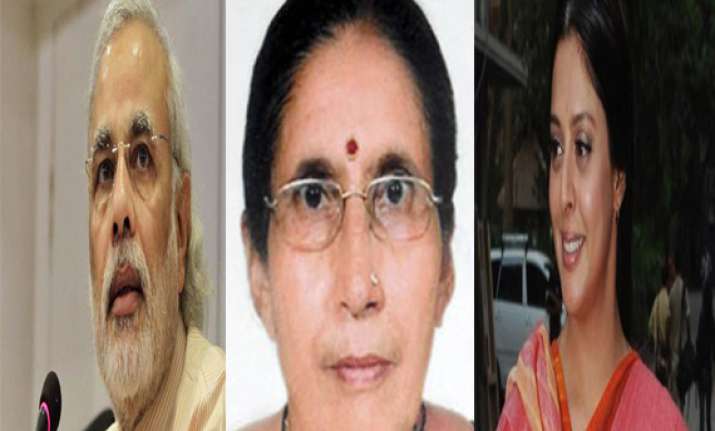 Indore: Congress star campaigner and actress Nagma today claimed that BJP's Prime Ministerial candidate Narendra Modi was not a "minor" at the time of his marriage.
"It is being stated that Modi was a minor at the time of his marriage, which is a big lie. There is evidence to prove that when he got married, he was not a minor but had grown up," Nagma told reporters at the Indore Press Club here.
Referring to the issue of Modi's marriage, she said that there was nothing wrong in raising this issue during polls, since Modi had hidden information about his marriage in his earlier affidavits filed for elections.
Nagma, who is also contesting from Meerut in Uttar Pradesh, also praised Modi's wife Jashodaben for leading her life in a solitary manner after being denied her place by her husband.