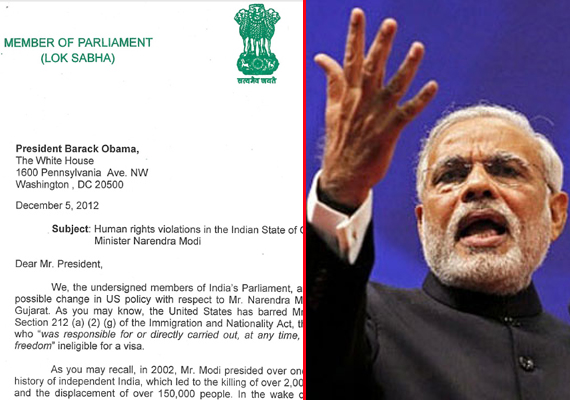 New Delhi, Jul 24: The BJP has demanded detailed enquiry into the letters that Indian MPs have written to US president Barack Obama against issuing visa to Narendra Modi.
The demands comes in the wake of a few MPs denying having written any such letter despite their names figuring in the list of those who have written to US president. Some of these MPs have alleged that their signatures have been forged in these letters.
The Indian American Muslim Council (IAMC) had re-faxed the letters signed by Indian MPs, originally written to President Obama late last year,  to the White House on Sunday.
Let's have a look at the letters written by members of Lok Sabha and Rajya Sabha to US president Barack Obama: