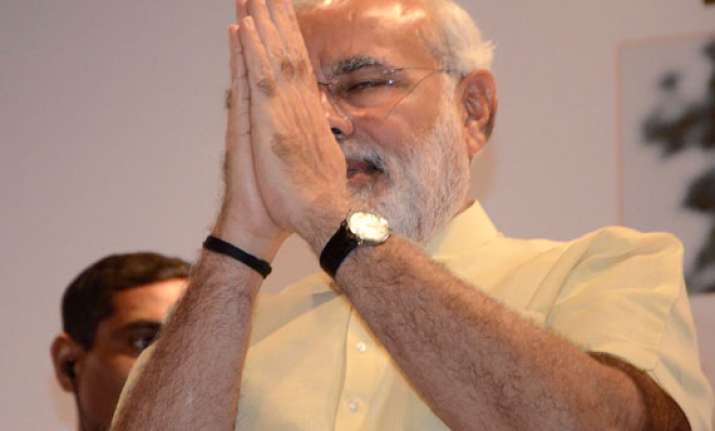 New Delhi, Jul 26: Process for examination of a complaint into the alleged forging of signatures of some MPs on a letter to US President Barack Obama seeking denial of visa to Gujarat Chief Minister Narendra Modi begun yesterday.
Lok Sabha Speaker Meira Kumar had received a letter from Sudarshan Bhagat, BJP MP from Jharkhand, seeking an impartial inquiry into the matter after some MPs said they had not signed the letter to Mr Obama.
The Speaker has asked the matter to be examined so as to ensure appropriate action, Parliament sources said, adding that if it is a matter of forgery, then provisions of the Indian Penal Code (IPC) could also apply.
"These are serious charges and amount to forgery. I have demanded that the Speaker should order an impartial inquiry and action should be taken against those responsible," Mr Bhagat said.
His letter to the Speaker followed in the wake of a major controversy over MPs writing to Mr Obama seeking denial of visa to Mr Modi with some MPs denying they had signed it.
Referring to denials by CPI-M leader Sitaram Yechury, DMK MP K P Ramalingam, and CPI MP M P Achutan, Mr Bhagat had urged for a probe into alleged forgery of signatures. The BJP also accused the Congress, saying the party's "dirty tricks department" was behind it, a charge denied by the ruling party.
Mr Yechury, whose purported signature was appended to the letter by 25 Rajya Sabha members, on Wednesday issued a statement denying having signed any letter to Mr Obama. "I don't remember having signed any such letter... It suggests some cut and paste job," he said.
However, Mohammad Adeeb, Independent MP, who took the initiative for the campaign, denied Mr Yechury's allegation.
"Yechury personally signed the letter in Rajya Sabha in front of me with his pen. I am ready to face any inquiry and any investigation into the matter," he has said.