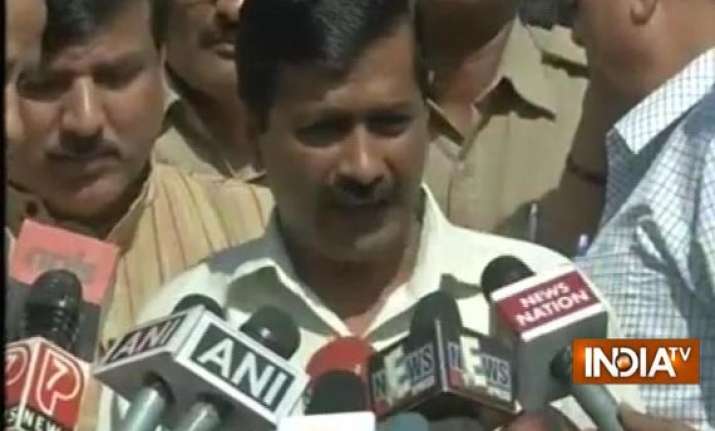 Ahmedabad: Accusing Narendra Modi of speaking "white lies" on development in Gujarat, AAP chief Arvind Kejriwal today said he would meet the Gujarat Chief Minister to discuss the development claims.
The former Delhi Chief Minister said he has raised 16 questions on development claims on Gujarat and wants to discuss all the issues with Modi if he has the time.
Kejriwal, who is on a four-day visit to Gujarat to 'verify' the development claims on the home turf of Modi, also raked up the gas pricing issue.
"Modi should make his point clear on the issue of gas pricing," he said, adding, "Gujarat government has demanded that gas pricing should be USD 16.
Earlier, UPA government had given a go ahead to raise the price of gas from USD 4 to USD 8".
He also alleged that Gujarat government is purchasing solar power at Rs 15 per unit, while the price elsewhere is Rs 8 per unit.