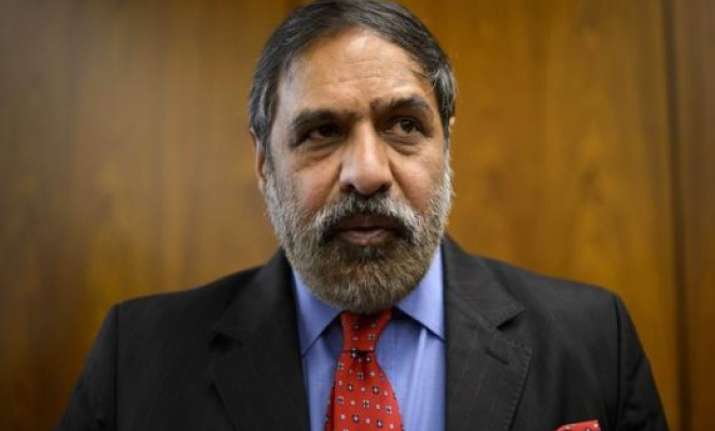 Mumbai: Claiming that Maharashtra is ahead of Gujarat in terms of development and education, former Union Minister and Congress leader Anand Sharma said Prime Minister Narendra Modi should to do his "homework before saying anything."
Sharma said Modi is "scared" and that is the reason he is holding over 20 rallies in Maharashtra ahead of the Assembly elections.
"Yesterday, Modi said he wants to see Maharashtra ahead of Gujarat. Maharashtra is already far ahead of Gujarat going by the statistics available between year 2000 and 2013. The state has attracted maximum Foreign Direct Investments while Gujarat stood fifth in FDI investment. He should do homework before saying anything," Sharma said here today in a press conference.
"Maharashtra was number 1 in industrialisation when UPA left the charge at the Centre. It is ahead of Gujarat in terms of education, potable water. Gujarat has more number of malnutrition deaths," claimed the former Union Minister in charge of Commerce, Industry and Textiles.
On being asked about over 20 rallies of Modi scheduled in Maharashtra ahead of the state elections on October 15, Sharma said, "It looks like he is scared..."
"First time after Independence we have no separate Defence Minister. Defence Ministry was given to Finance Minister who is not well now," he said.
Modi's "Make In India" initiative was nothing but implementation of policies and plans undertaken by the previous government, he claimed.
Sharma described live telecast of RSS Chief Mohan Bhagwat's speech on Doordarshan as "objectionable".