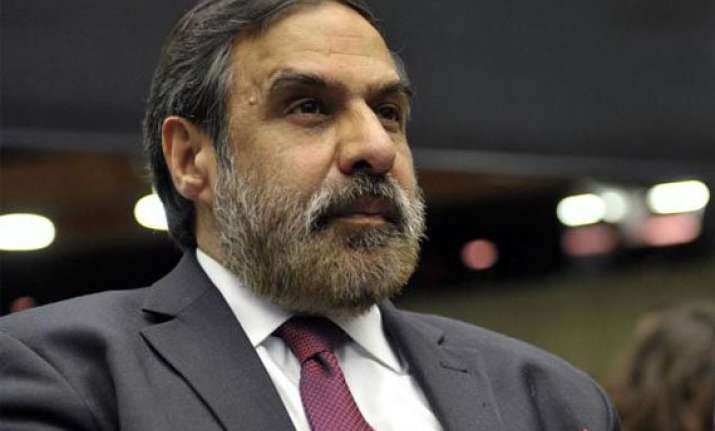 Chandigarh: Congress today hit back at Prime Minister Narendra Modi for raking up the issue of land deal involving Robert Vadra, saying he seeks to "sensationalise and politicise everything" and accused him of violating Model Code of Conduct by using national broadcaster for connecting with people with 'Mann Ki Baat' on October 3.  
"I am sure the government and administration of Haryana are fully conscious of the laws, a Model Code and what is permissible or not. Modi seeks to sensationalise and politicise everything," Congress spokesman and former Union Minister Anand Sharma told reporters here today.  
He was responding to queries on Modi's statement in Hisar asking Election Commission to take note of Chief Minister Bhupinder Singh Hooda approving the land deal between Robert Vadra and DLF, alleging that it was done hastily as the Congress faced "certain defeat" in the October 15 polls.  
Sharma said Hooda and his ministerial colleagues were aware of the law and would give Modi a befitting reply.  "I trust them, and this is one version and there has to be another version," he said.
Sharma also accused Modi of using national broadcaster AIR for his initiative 'Mann Ki Baat' on October 3.  
"If there has been any violation or transgression during ongoing elections that has been Prime Minister Narendra Modi himself on October 3 when he chose to use national broadcaster AIR to speak to people when elections are on in the states of Maharashtra and Haryana," the former Commerce Minister said.