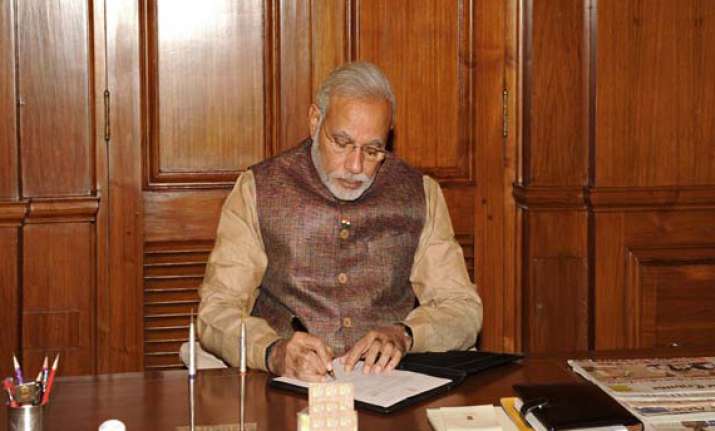 New Delhi: It was an action-packed Day One for Prime Minister Narendra Modi. From holding "good and substantive" meetings with leaders of seven SAARC countries, including his Pakistani counterpart Nawaz Sharif, to announcing an SIT to investigate about black money stashed abroad, the 63-year-old leader set a scorching pace after formally assuming office Tuesday.
The Bharatiya Janata Party (BJP) leader took charge as India's prime minister at South Block office at 8 a.m. and soon proceeded to the stately Hyderabad House to meet Afghanistan President Hamid Karzai.
In the nearly 30-minute meeting beginning 9.30 a.m., the two discussed, among other things, India's commitment towards a "prosperous and sovereign" Afghanistan.
Between 10 a.m. and 12 noon, Modi then held a series of meetings with the heads of the neighbouring countries who had come at his invitation to attend his swearing-in Monday at Rashtrapati Bhavan or the presidential palace.