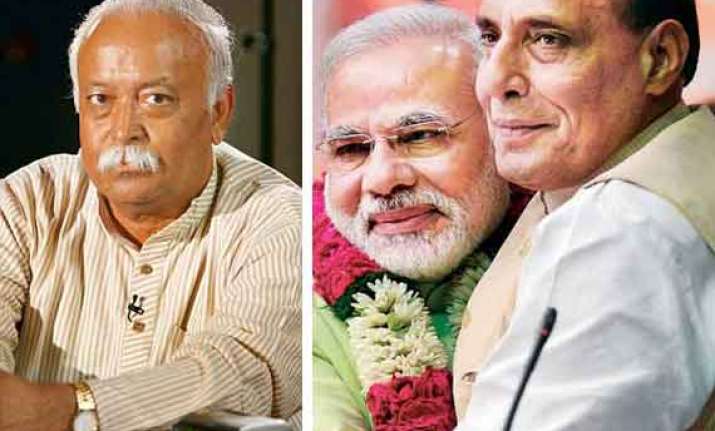 New Delhi: BJP prime ministerial candidate candidate Narendra Modi and president Rajnath Singh met RSS chief Mohan Bhagwat here to "exchange notes" as the Lok Sabha campaign drew to a close.
Rashtriya Swayamsewak Sangh spokesperson Ram Madhav told IANS that the meeting between the three leaders was held "late evening" at the RSS' Delhi office Keshav Kunj.
The meeting, which lasted for an hour, was to "exchange notes" on the poll campaign, which came to an end at 6 p.m. Saturday, said Madhav.
The meeting was attended by RSS general secretary Bhaiyaji Joshi as well, added Madhav but did not give any more details.
Modi also met former prime minister Atal Bihari Vajpayee at his residence earlier Saturday.