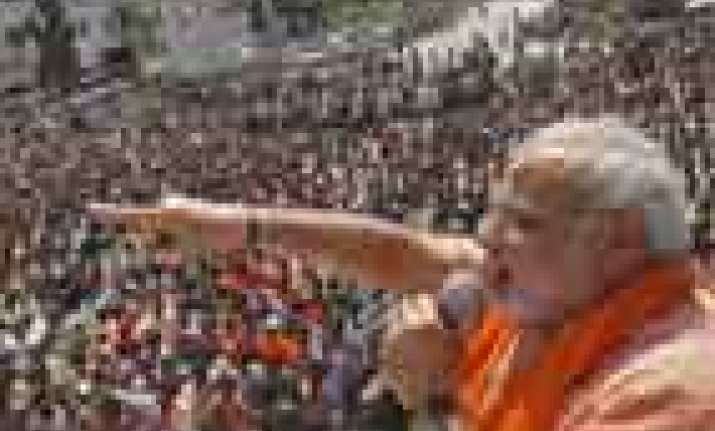 Varanasi: BJP's prime ministerial candidate Narendra Modi is leading from the Varanasi seat, ahead of AAP chief Arvind Kejriwal, in the Lok Sabha election Friday.
The Bharatiya Janata Party (BJP) leader is ahead of Aam Aadmi Party (AAP) chief Arvind Kejriwal by over 53,000 seats, said an election commission official.
Election officials said Modi has 75,980 votes, while Kejriwal has got 22,496.
Congress candidate Ajay Rai, is in the third position, with 9,927 votes.