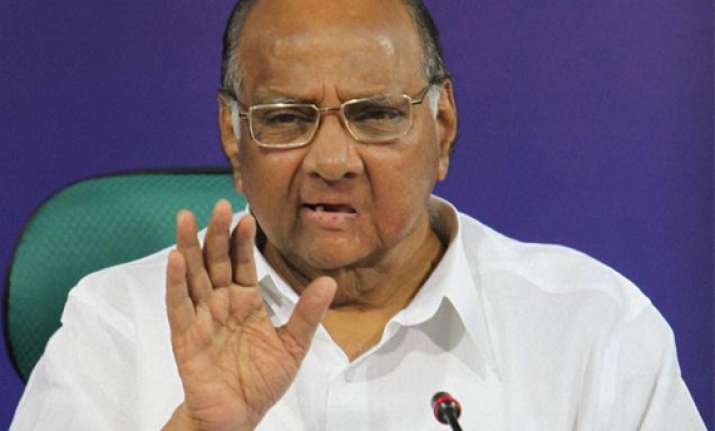 Nashik: Firing a salvo against BJP's Prime ministerial candidate Narendra Modi, NCP chief Sharad Pawar has alleged that the senior BJP leader is in a rush to take over the country's top post.
"He (Modi) appears to be in a hurry to grab the PM's post and the power and hence BJP is posing him as a PM candidate.
No party has announced a PM candidate in advance in our representative democracy," Pawar said addressing a joint workers' rally of Congress and NCP here last evening. 
Slamming Modi's developmental assertions, he said the "claims of Gujarat as model of progress and development are all false as statistics indicate otherwise."
Stating that the UPA government has stood by its people, Pawar said that through the years the government has supported the farmers during every calamity.