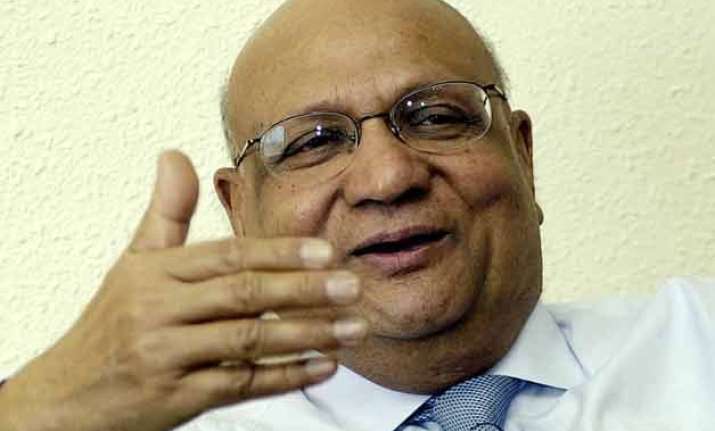 Gandhinagar:  Lauding Prime Minister Narendra Modi's initiatives of connecting NRIs across the world, leading NRI industrialist Lord Swraj Paul today said the BJP government at the Centre is moving in the right direction and doing everything to uplift the poor.
Paul, who called on Gujarat Chief Minister Anandiben Patel and pledged his support to the education sector in the state, said though one year is too early a period to assess the performance of a government, in his opinion the Modi government is moving in in the right direction.
"He (Modi) is moving in the right direction. He has raised the profile of India and Indians all over the world. From an NRI's point of view, he is the first PM after 35 years who has recognised the strength and ability of NRIs. For that, NRIs are proud of Modi," Paul told PTI.
"He is having lots of ideas, dynamism and desire to take this country ahead. We wish him luck," he said.
Amidst the allegations that Modi is favouring only the rich and ignored the downtrodden people, Paul said the Modi
government is doing everything it can to uplift the poor.
"I believe that this government does more for the poor than the rich. After a long time, people at least heard that something should be done for the poor. I think Modi is talking about the poor and paying due attention to their problems," he said.
To a question on what has changed on the ground during the Modi government's rule which will soon complete one year in power, Paul said that it is too early to rate the performance of any government.
"It is a general tendency to measure the performance of government after one month or one year. Let me tell you that no miracle happens in one year. But, there is buzz all around that something positive is happening, which is a good sign," said Paul.
During his meeting with Chief Minister Anandiben Patel, Paul offered all support to boost the education sector in Gujarat.
Paul, the Chairman of UK-based Caparo Group, also visited his company's manufacturing facility at Sanand after his meeting with the chief minister.