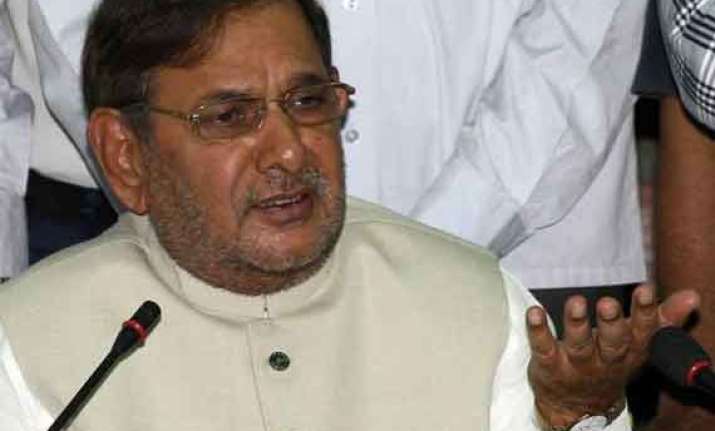 Lucknow: The Narendra Modi-led BJP government which came to power at the Centre by selling dreams to the people has not yet risen above sloganeering, JD(U) President Sharad Yadav alleged today.
Speaking to reporters here, Yadav alleged that the NDA government is still to take any step to deal with raging problems like unemployment among others.
 
"The Modi government which came to power at the Centre by selling dreams has not been able to rise above sloganeering till now," Yadav, who was here in connection with a party programme, said "Though inflation keeps surfacing every now and then...  unemployment and lack of work is the biggest challenge.
Modi government has not been able to formulate its strategy on this count... Jobless youth and farmers are committing suicide," he added.
Referring to Modi government's efforts to attract foreign investment, Yadav said, "It is difficult to compete with China only through foreign investments ... before inviting foreign investments, China had strengthened itself from inside."
Yadav also attacked the central government on its "much-hyped" foreign policy saying that Modi was more interested in giving speeches on foreign soil than taking concrete steps on various issues during his abroad trips.  
The so-called successful US trip by Modi is going to prove costly for the people as before his visit, government had asked the National Pharmaceuticals Pricing Authority (NPPA) to withdraw the order by which prices of life-saving drugs were controlled, Yadav said.
"It is being said that such a step had been taken under pressure from the leading US pharmaceutical companies.. this would lead to escalation in prices of diseases like diabetes, heart ailments, TB and cancer," he claimed.