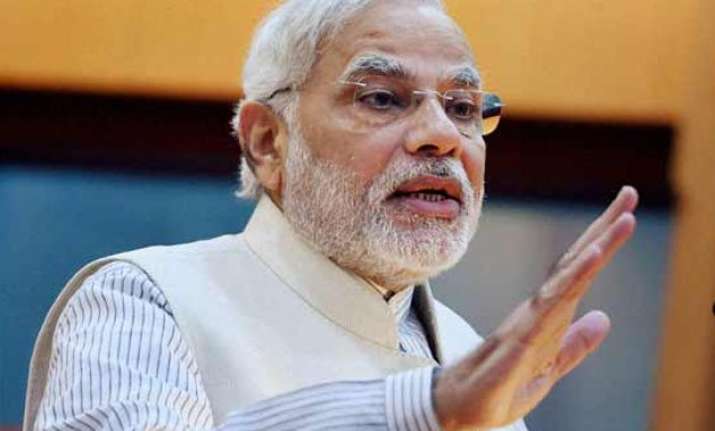 Aurangabad : Prime Minister Narendra Modi on Friday termed the Grand Alliance of the Congress, JD-U and RJD in Bihar as 'Mahaswarth Bandhan' (Grand Selfish Alliance).
"The Grand Alliance in Bihar is a 'Mahaswarth Bandhan'. They ruled Bihar for 60 years but they did not create jobs," Modi told an election rally here.
He said RJD leader Lalu Prasad, Chief Minister Nitish Kumar and Congress president Sonia Gandhi did not give accounts of what they had done for Bihar in the past 60 years.
"They are accountable to the people of Bihar.
"They only know how to abuse me. They sit with the dictionary in the morning to look for abusive words. Even the dictionaries have exhausted. Now they have opened a 'factory of abuses' for me," he added.
Taking a dig at Nitish Kumar, he said: "Earlier Nitishji had termed Lalu Raj as Jungle Raj. Why is he not doing it now?"
Referring to the Bihar assembly elections starting on Monday, Modi said: "This is not about who comes to power and who doesn't. This is an election to decide the future of Bihar, who will take Bihar to greater heights, and who will bring about a change in the future of the youth.
"This is an election to establish Bihar's position on the world map. This time the youth has taken upon the responsibility of changing the fate of Bihar," he added.