Follow us on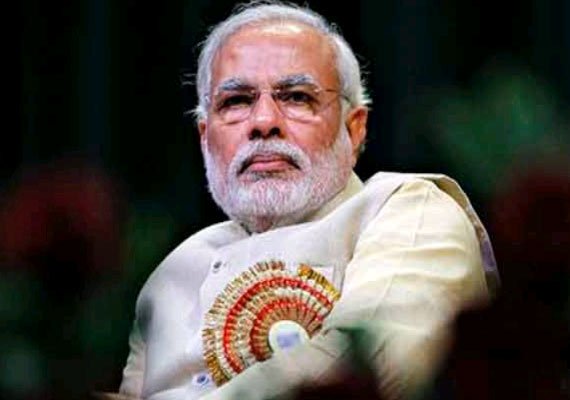 New Delhi: While refusing  to disqualify ministers facing criminal charges, the Supreme Court today also said that Prime Minister and Chief Ministers of states should not include people with criminal antecedents in their cabinet.

"Those in conflict with law and involved in offences of moral turpitude and corruption should not be allowed to discharge duty as ministers," observed the Supreme Court.

Reposing faith in PM and CMs of the country, the Supreme Court said, "Constitution reposes immense trust in PM and CMs and they are expected to act with responsibility and with constitutional morality."

The Supreme Court's observation may put Prime Minister Narendra Modi in a catch 22 situation because at least 13 ministers of his cabinet are facing criminal cases.

The list consists of following ministers of Modi cabinet:

1. Uma Bharti: Union Water Resources Minister Uma Bharti is facing a total of 13 cases. Out of these 13, 6 cases relate to riots while 2 cases relate to murder.

2. Nitin Gadkari: Union Transport Minister Nitin Gadkari is facing 4 cases. Out of these 4, 1 case relates to threatening while 2 cases relate to acquiring wealth through illegal means.

3. Upendra Kushwaha: Union Minister of State for Rural Development Upendra Kushwaha has four cases registered against him. The case relates to demanding bribe.

4. Raosaheb Dadarao Danve: Union Minister of State for Consumer Affairs Raosaheb Dadarao Danve has four cases registered against them. Out of these 4, 2 cases relate to rioting and the other two relates to physical assault.

5. Dr Harsh Vardhan: Union Minister for Health and Family

6. Dharmendra Pradhan: Union Minister of State (Independent Charge) for Petroleum and Natural Gas

7. Gen V K Singh: Minister of State for development of North Eastern Region

8. Jual Oram: Union Minister for Tribal Affairs

9. Maneka Gandhi: Union Minister for Women and Child Development

10. Narendra Singh Tomar: Union Minister for Mines, Steel, Labour and Employment

11. Prakash Javdekar: Union Minister of State (Independent Charge) for Information & Broadcasting

12. Ram Vilas Paswan: Union Minister for Consumer Affairs

13. Sanjeev Kumar Balyan: Union Minister of State for Agriculture and Food Processing Industries

Since the SC has left the decision to the PM on whether to drop them from the cabinet or not, it will be interesting to see how Narendra Modi responds to the observations made by the apex court.