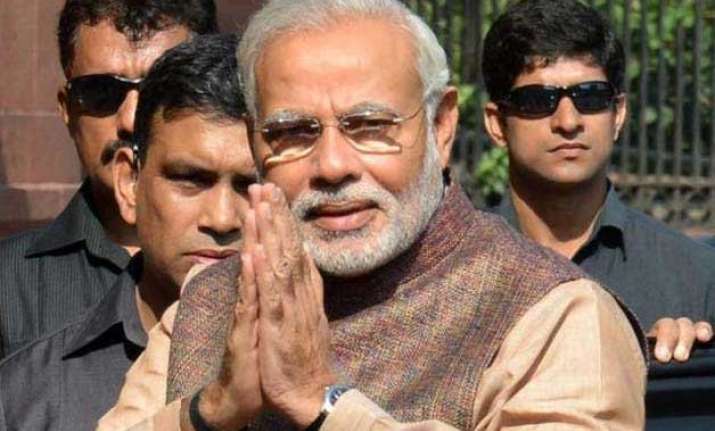 New Delhi: In a significant development, Prime Minister Narendra Modi will visit Abu Dhabi's Sheikh Zayed Mosque during  his tour to United Arab Emirates (UAE) starting Aug 16.
Narendra Modi's visit to Sheikh Zayed Mosque is interesting in the sense that it is first ever trip by the Indian Prime Minister to a Mosque.
Modi will become the first Indian Prime Minister to visit UAE in over three decades.
Modi's  two-day tour will begin from August 16 during which he will hold talks with the UAE leadership on key issues of trade and security.
He will also address the Indian community.
But the highlight of Modi's tour will be his visit to the grand mosque of capital Abu Dhabi.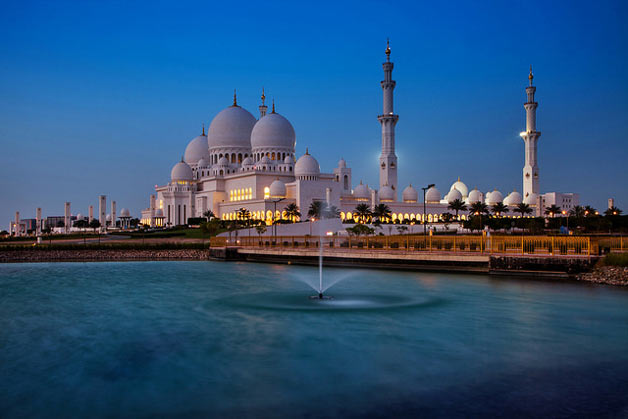 Modi's visit to  Sheikh Zayed Mosque may prove to be a milestone in his political career as  he is often accused by his political opponent of  being anti-Muslim. He had once refused to don a skull cap offered by a cleric during a function when he was the Chief Minister of Gujarat.
Sheikh Zayed mosque, said to be the largest in UAE, was built by former President of the country Sheikh Zayed bin Sultan Al Nahyan. Sheikh Zayed is said to be the driving force in bringing seven emirates together to form UAE.
The mosque, covering an area of more than 30 acres, was built with the help of artist all around the world. Artisans and materials from many countries including India, Italy, Germany, Morocco, Pakistan, Turkey, Malaysia, Iran, China, United Kingdom, New Zealand, Greece and United Arab Emirates contributed in the construction.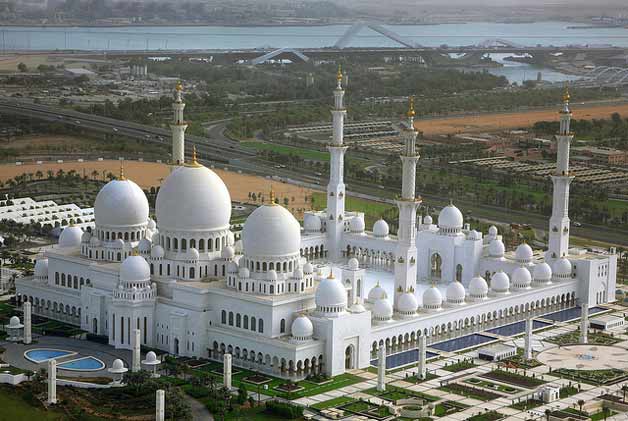 Famous Makrana tiles from Rajasthan were used in the annexes and offices in the mosque.
PM Modi will not only celebrate India's contribution to this great creation during his trip to the gulf nation but will also meet several dignitaries of the country and Indian expatriates.
Thousands of members of Indian diaspora in the UAE have registered for a mega event in Dubai on Monday that is to be addressed by Modi.
According to organisers, the event to be held at the Dubai Cricket Stadium is expected to be attended by  a crowd of around 50,000.
PM Modi is visiting UAE  at the invitation of General Sheikh Mohamed bin Zayed Al Nahyan, the Crown Prince of Abu Dhabi and Deputy Supreme Commander of the UAE Armed Forces.
Modi will also meet Sheikh Mohammed Bin Rashid Al Maktoum, the vice president and prime minister of the UAE and ruler of Dubai, during the visit.